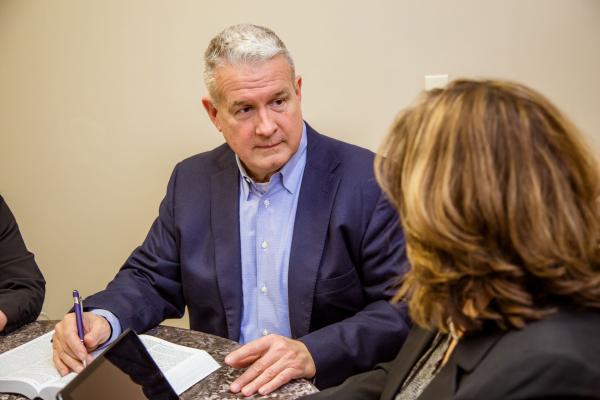 - September 14, 2019 /PressCable/ —
A recent study has shown that some states are worse than others when it comes to car accidents. The study, found at insurance.com, used information gathered over the last 20 years to determine which states were the worst for auto accident claims. Nebraska is included on that list near the bottom for a few reasons. Owner of Matthew G. Miller, PC, LLO, Omaha personal injury lawyer Matthew G. Miller provides helpful insights as to why Nebraska is ranked close to the bottom and how residents of Omaha, NE can protect themselves.
In compiling these rankings, the insurance team looked at how much money drivers in all 50 states and Washington DC pay, on average, after a car accident. Based on the data, Michigan residents suffer the most – drivers can expect to see their insurance premiums climb $3,502 after an at-fault accident. As this state already has the highest insurance rates, being in an at-fault accident becomes quite expensive.
The list of highest cost increases following an at-fault accident by state is as follows:
1. Michigan ($3,502)
2. Louisiana ($3,348)
3. California ($3,081)
4. Florida ($3,045)
5. Delaware ($2,592)
6. Rhode Island ($2,591)
7. Connecticut ($2,589)
8. Georgia ($2,552)
9. Minnesota ($2,503)
10. District of Columbia ($2,438)
The list of lowest cost increases following an at-fault accident by state is as follows:
1. Maine ($1,058)
2. Ohio ($1,170)
3. Virginia ($1,250)
4. Indiana ($1,259)
5. Idaho ($1,294)
6. North Dakota ($1,338)
7. New York ($1,360)
8. Vermont ($1,405)
9. Hawaii ($1,414)
10. Alaska ($1,458)
Notably missing from the extremes of that list is Nebraska – a state that does have quite a few accidents. "Repair costs are a contributing factor to how much insurance premiums rise after an accident," explains Matthew G. Miller, an Omaha, Nebraska car accident attorney who regularly takes on insurance companies. Read more here: https://www.mgmillerlaw.com/practice-areas/personal-injury/. "As Nebraska doesn't have the highest costs for repairs, that is reflected in the amount an insurance premium will rise. This doesn't mean that we don't have our fair share or accidents, as we absolutely do."
Nebraska is in the lower quarter of the list, with an average insurance rate of $1,287 before the accident, a 27% increase after an accident, which amounts to a $353 increase or a $1,640 premium moving forward.
Interestingly, the Bureau of Labor Statistics reports that the price for motor vehicle repairs was 66% higher in June 2019 than they were in June 2000 – and it doesn't look like it will go down anytime soon.
"One thing I always recommend for my clients moving forward is that they have more liability coverage because they can help to protect against some of the unforeseen expenses you face after an accident," Miller says. These can include medical expenses, car repairs, and even lost wages in some cases. "What people don't realize is that cars cost more than ever before thanks to technology – even small accidents can cause damage that costs thousands of dollars. That doesn't even include medical costs, which are astronomical."
About Matthew G. Miller
A lifelong resident of Omaha, Nebraska, Matthew G. Miller has over 30 years of experience as a personal injury attorney. Educated at Creighton University School of Law, in Omaha, Nebraska, attorney Miller has been named one of the Best Lawyers in America and one of "Omaha's Top Lawyers" by Omaha Magazine.
Matthew Miller is known for his legal skills and ethics under Martindale-Hubbell's peer review rating system. Having worked on both sides of many personal injury cases, Matthew G. Miller has a unique perspective and understanding of the legal system and processes. His personal injury law firm in Omaha, NE focuses on auto accidents, personal injury, animal bites, construction accidents, brain injuries, spinal cord injuries, and wrongful death cases.
Contact
Matthew G. Miller, PC, LLO
9290 W Dodge Rd #100
Omaha, NE 68114
Phone: (402) 558-4900
Release ID: 88918725