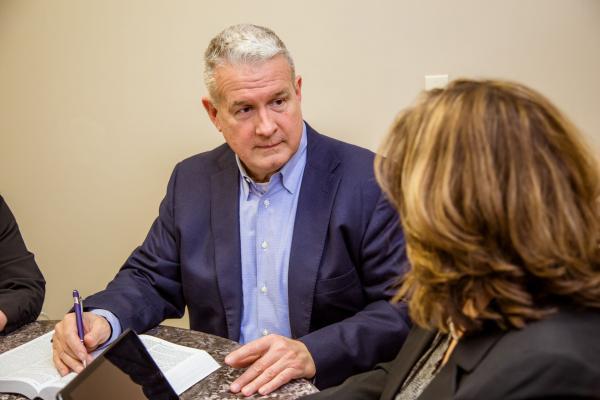 - October 29, 2019 /PressCable/ —
With an expected influx of visitors to Omaha, NE this upcoming holiday season, Matthew G. Miller, an Omaha personal injury lawyer with the firm Matthew G. Miller, PC, LLO wants to provide both visitors and citizens alike with some driving safety tips. Omaha is increasingly becoming a destination for business meetings, getaways, and cultural events. "The Omaha area sees an influx of visitors during the holiday season. These people are not familiar with traffic patterns, which leads to an increased risk of accidents." says Mr. Miller. "People will use their phones or GPS devices to navigate to different stores, restaurants, or other places of interest. Using such devices draws a driver's attention away from the road. Distractions can also be caused by advertisements or seasonal decorations."
The shopping scene in Omaha has improved over the last few years as well, which in turn brings in more visitors to the area, causing more cars on the road. Unfortunately more automobiles on the road usually leads to more car accidents. For those visiting Omaha, confusing traffic patterns and hazardous road conditions during the holiday season make car accidents almost inevitable.
"Many people traveling through Omaha are not accustomed to roads with heavy traffic," Miller explains. "When driving around heavily populated shopping areas, stay cognizant of what is occurring in the vicinity of your vehicle. Follow traffic signals, stay within the speed limits, keep both hands on the wheel, remain vigilant and avoid driving during inclement weather," he recommends.
Even for those who are from Omaha and are used to the holiday driving conditions, it is important to be attentive of your surroundings and drive safely.
When collisions do occur, the victims of car accidents in Omaha often require medical attention. Many car accident victims are unsure if they should contact an Omaha personal injury attorney. "Whether you are experiencing any discomfort or pain at the time of the incident or not, contact a personal injury lawyer for assistance with handling the car accident. Injuries often manifest themselves long after the aforementioned incident occurred," recommends attorney Miller.
Click here to learn more about Matthew G. Miller's experience working as a personal injury lawyer in Omaha: https://www.mgmillerlaw.com/practice-areas/personal-injury/.
To learn more about Omaha personal injury attorney Matthew G. Miller's free book, click here.
About Matthew G. Miller
A lifelong resident of Omaha, Nebraska, Matthew G. Miller has over 30 years of experience as a personal injury attorney. Educated at Creighton University School of Law, in Omaha, Nebraska, attorney Miller has been named one of the Best Lawyers in America and one of "Omaha's Top Lawyers" by Omaha Magazine.
Matthew Miller is known for his legal skills and ethics under Martindale-Hubbell's peer review rating system. Having worked on both sides of many personal injury cases, Matthew G. Miller has a unique perspective and understanding of the legal system and processes. His personal injury law firm in Omaha, NE focuses on auto accidents, personal injury, animal bites, construction accidents, brain injuries, spinal cord injuries, and wrongful death cases.
Contact
Matthew G. Miller, PC, LLO
9290 W. Dodge Rd #100
Omaha, NE 68114
Phone: (402) 558-4900
Release ID: 88931348