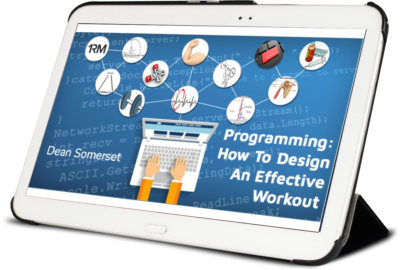 - October 3, 2019 /PressCable/ —
Trainers Daily, based in Bermuda, is a professional fitness trainer educational body that seeks to find the best NSCA and CEU accredited programs to share with personal trainers. As such, the group is launching 'The Complete Trainer's Toolbox' on their website. This unique program is for personal trainers wanting to cater their programs specifically to the physical, mental and emotional needs of their client.
For more information visit: https://trainersdaily.com
Just launched, 'The Complete Trainer's Toolbox' is ideal for hard-working fitness professionals who are feeling disconnected when they encounter a tough time with a client. Not all clients are in excellent physical, mental or emotional shape when they start seeing a personal trainer, so if they have knee or pelvic floor problems for example, or difficulty focusing on goals, then training can be challenging.
However, 'The Complete Trainer's Toolbox' simplifies these, and other, issues. Plus, the program shows users how to take their personal training business to the next level.
Personal trainers will learn how to overcome common roadblocks that are preventing them from achieving the results they desire when they use the Toolbox. Also, they'll learn to implement tried-and-tested practical solutions from other qualified personal trainers such as up-to-date programming concepts, overcoming challenges, building a better business, and designing programs that motivate clients', so they look forward to training sessions.
Trainers Daily is a dedicated professional personal training hub that aims to showcase the 'very best' of personal training tools, techniques and insight, so that personal trainers can improve their skills, their business and better cater to the needs of their clients. The Trainers Daily hub is personal trainer and training focused, and only seeks out proven training systems that work.
A representative for Trainers Daily said, "The Complete Trainer's Toolbox is comprehensive, it's like an online seminar-style educational system that has some of the brightest minds helping personal trainers to become their best. Coaches like Dean Somerset, Lisa Lewis, Alex Kraszewski, Sarah Duvall, Luke Worthington and many more elite trainers share their insight into exercise psychology and physiology. It's one of the best training products available for personal trainers."
To find out more about Trainers Daily and 'The Complete Trainer's Toolbox' visit the link above. Site visitors can learn more about Trainers Daily and the NSCA and CEU products that the group promote.
Release ID: 88924805