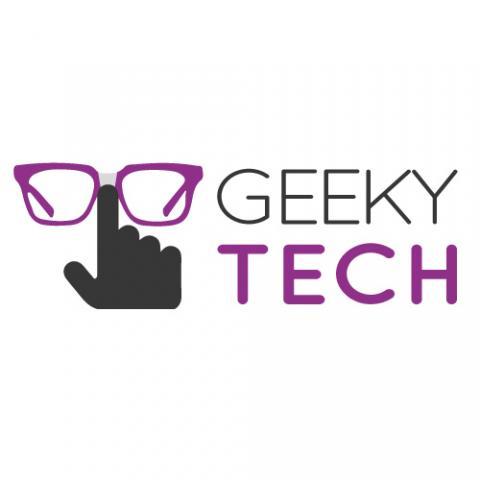 - October 1, 2019 /PressCable/ —
So many businesses are struggling to rank their website to the top of Google, if you are too then you're not the only one. Millions of people across the globe are struggling to compete against the always changing standards of organic search. In comes Geeky Tech.
Geeky Tech are a b2b technology marketing agency and they love to make long-term partnerships with their clients. They believe that they could design a company an awesome website, even get them up to a high ranking on Google and leave them to just get on with it, but that's not who they are, they believe they can do better than that.
So instead, their marketing tech team will continue to strive alongside all their clients until they smash every goal their wildest dreams could only ever think of! After that, they will even help to create new goals to keep their clients business expanding and thriving in the ever-changing world. They'll also provide reports and analysis to keep clients up-to-speed every step of their journey.
When speaking to Ben Hawkshaw-Burn, CEO at Geeky Tech, he said the following about why people are failing to rank their websites:
"One of the main reasons people struggle to rank on search engines and have barely any visibility is because people usually go onto Google, find a few SEO articles and hope for the best. There should be order and structure in place for an effective organic search strategy. This is how we truly outshine from our competition."
"There are many other underlying factors you have to consider. Nobody knows the Google algorithm better than Google so it's all about adaptability and changing to keep on top of the game. One minute things could be going great and then Google change their algorithm, if a company isn't prepared for this eventuality then how can it expect its customers to have faith in them".
The Geeky Tech team is small, they come from all walks of life and are scattered across the globe working well alongside one another in perfect harmony, each with their own set of specialised skill to create something absolutely EPIC for your tech company. Even through they're spread across the globe, their passion to grow and expand your business makes them more connected than an office filled with thousands of button-pushing employees.
By keeping their team small, it also means clients get to know each and every one of them. Clients will have the same people working on their design, their content and even their analytics.
"If you've got a tech business that you think will change the world, we're the team to stand with you – and we'll be right by your side every step of the way. So, how about it?"
Read more about their service here: https://www.geekytech.co.uk/technology-marketing-agency/
Or alternatively, find out more about the company here: https://www.geekytech.co.uk
Release ID: 88920925