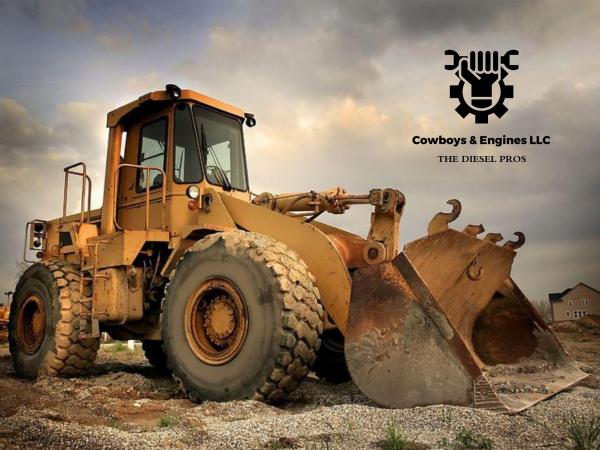 - April 13, 2021 /PressCable/ —
Cowboys and Engines LLC, a specialist diesel repair company based in Jourdanton, TX, have announced the expansion of their commercial truck repair services. The company offer comprehensive vehicle servicing for professional truck drivers, ensuring long haul couriers can meet every deadline in the safest and most time efficient manner.
For more details please visit https://cowboysandenginesllc.com
The newly expanded commercial truck repair services cater for an exhaustive range of truck models including Peterbilt, International, Freightliner, Kenwood and Mack. Customers can book in for full engine overhauls and rebuilds, as well as transmission and A/C system repairs.
For professional truck drivers, their cab is their life. Not only is it their home from home but their livelihood too. While any time spent in repair is time away from the road, regular checks are essential for driver and cargo safety. Cowboys and Engines are commercial truck experts, offering drivers the benefit of their experience and skill to keep trucks on the road and generating revenue.
Drivers and their trucks can benefit from Cowboys and Engine's advanced computer diagnostic support. Modern commercial vehicles have evolved to incorporate precision digital instruments as much as industrial-style hardware and modern commercial drivers rely on mechanics who combine expertise in both.
Cowboys and Engines LLC also offer expertise in servicing and replacing alternators, starters, driveshafts, brakes, injectors and wheel seals. The company ensure that the trucks they service are DOT compliant, keeping professional fleets updated to meet the latest U.S Department of Transportation standards.
Cowboys and Engine's head diesel technician is Benjamin Boyd. A graduate of Wyotech in Laramie, Wyoming, Benjamin brings over 25 years experience servicing and repairing diesel trucks and equipment. Since the company's inception in 2009, he has served the residents of his hometown of Jourdanton, and neighboring Pearsall, TX as well as the wider Atascosa county, building enduring associations with local businesses, fleet owners, ranchers and loyal customers in a variety of industries in the area.
Benjamin says, "As the demands change and the industries change with them, Cowboys and Engines continues to provide professional service to our community, knowing that booms in business may come and go, but the need for a qualified, honest, hard-working diesel mechanic will not go away. We're here to stay."
Through the launch of their expanded commercial truck repair services, Benjamin and his dedicated team at Cowboys and Engines further their commitment to expert vehicle maintenance, ensuring customers can stay on the road and stay in business. For more information visit https://cowboysandenginesllc.com
Release ID: 89004966