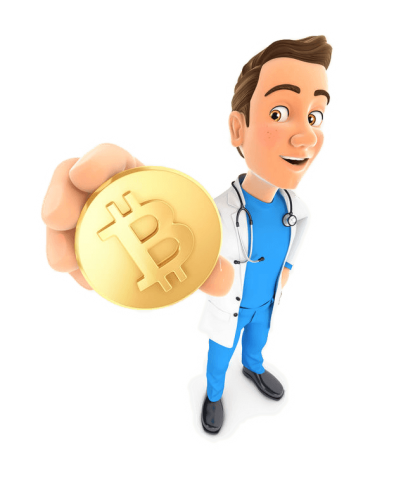 - November 20, 2021 /PressCable/ —
Bitcoin is being used more and more as currency with people purchasing coffee and cars with cryptocurrency. And now, Bitcoin can now be used to pay for your dental treatment.
With Ace Dental Care's upgraded payment facility, patients who have crypto can easily pay for their treatments digitally. Major cryptocurrencies are accepted at Ace Dental Care dental office, including Bitcoin, Ethereum, USD Coin, Litecoin, Dai, and Bitcoin Cash.
"Cryptocurrencies are coming to mainstream" says Dr. Rakesh. "You can be one of the few buyers who can encourage real-world commerce. Cryptocurrency has gained popularity and acceptance over time. It is time to splurge a little bit of that on yourself or your loved ones and get that new smile that you always wanted." she continued. Cryptocurrencies can be used as payment for all treatments, from simple oral cleaning to surgical procedures like root canal and dental implants.
More information about Ace Dental Care's new payment option is available via https://www.acefamilydental.com/crypto-currency
From a fledgling online currency, crypto has become increasingly mainstream, which is why more and more people are buying into them.
Ace Dental Care is one of the first dental offices in the Alpharetta area to accept cryptocurrencies. The office manager says that this development is part of its commitment to making the patient's experience convenient, seamless and modern. Crypto can be used to settle out-of-pocket costs or treatments not covered by a health insurance plan. Given their growing popularity, this digital money is rapidly being adopted by medical practices as an additional mode of payment.
Cryptocurrencies are more secure because all transactions are verified on a peer-to-peer basis, thus greatly reducing the chances for fraud. Furthermore, crypto currency payments are made anonymously, thereby making it harder for hackers to divert money. As a digital currency, crypto also encourages contactless payment, which is encouraged during the current pandemic.
Prospective patients can book an appointment online through the office's website at https://www.acefamilydental.com/make-an-appointment/. They simply need to choose their preferred schedule and go through the steps.
About Ace Dental Care
Ace Dental Care's mission is to improve patients' quality of life by providing compassionate, empathic, and thorough professional dental services. Ace Dental Care is headed by Dr. Pallavi Rakesh, a graduate of Boston University School of Dental Medicine, where she also earned a Doctorate of Dental Medicine (DMD) degree. The dental office likewise caters to the surrounding neighborhoods of Norcross and Lawrenceville.
Dr. Rakesh says: "Ace Dental Care is committed to providing excellence in dentistry with the assistance of highly educated professionals and up-to-date technology. Our team frequently attends continuing education courses to build our knowledge and help us remain current on new advances in the dental field."
Visit https://www.acefamilydental.com/crypto-currency to learn more about Ace Dental Care's Cryptocurrency announcement.
Release ID: 89053872