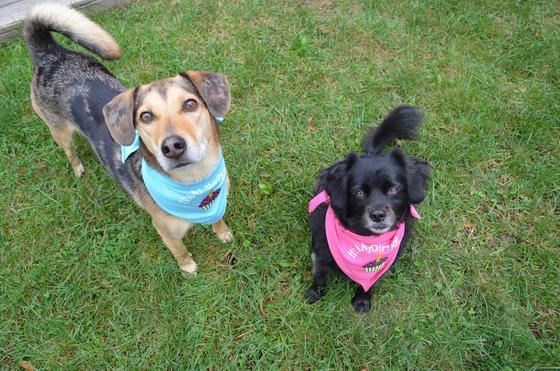 - August 23, 2018 /PressCable/ —
A new site has been launched offering a huge range of affordable, top quality gifts for dog lovers, puppy party supplies and dog themed baking trays for cakes. Pawsome Doggie offers various different items including specific breed related items, making the site ideal for anybody that is planning a puppy party, baking dog related cakes, or anyone that loves dogs, or knows anyone that loves dogs.
More information can be found at: https://pawsomedoggie.com
Pawsome Doggie is a website dedicated to offering the best quality products for dog lovers whilst maintaining a reasonable price. They offer dog related cake pans and moulds, specific dog breed items, dog bone birthday candles, dog party gifts, and a variety of other dog gifts for dog lovers.
In addition to this, the site offers kittieware, which is an abundance of cat related products as well. This makes the site perfect for any dog lover as well as cat lovers wanting high quality gifts for all occasions.
Amongst the items on the site, customers will see the Paw Print Muffin Pan Ice cube Mould. This silicone pan features 6 paw print moulds for making dog paw related cakes like muffins.
In addition to this, the pan can be used to make ice cubes instead of muffins, for hot days where dogs need cooling down, or people need cooling down. The pan itself is 7 and ½ inches long and 5 and ½ inches wide, making it very easy to store and fit in small ovens or freezers. The pan comes in a vibrant pink color, and the cake or ice cube paws are around 2 inches in size.
In addition to the paw print muffin mould, customers will find the Dog College Team Football Jerse. This football jersey for dogs is available in a wide range of colors and teams such as the badgers, spartans, tigers, the wildcats and the ducks, amongst other teams.
The football jerseys are available in sizes from extra small through to extra extra large, meaning they can fit dogs of any size, from chihuahua to great danes and doberman. This item is ideal as a gift for a dog lover, or a football lover.
Release ID: 395968