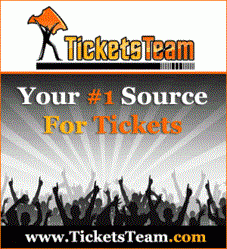 - February 27, 2016 /PressCable/ —
Launching May 3 in Atlanta, GA, Paul Simon's North American Tour will include concerts in numerous major USA and Canada cities, including Dallas, Nashville, Denver, Portland and Vancouver. Featuring 28 stops in the USA and 3 Canada cities, the tour is scheduled to end at July 1, 2016 in Forest Hills, NY. Tickets for Paul Simon concerts are available to purchase online at TicketsTeam.com.
The tour comes in support of Paul Simon's thirteenth solo studio album, 'Stranger to Stranger'. As his new North American tour makes its way throughout the United States, Paul Simon tour tickets are a hot item at TicketsTeam.com, and are now on sale. Full schedule for the Paul Simon 2016 tour upcoming concerts:
May 3: Fox Theatre in Atlanta, GA;
May 4: BJCC Concert Hall in Birmingham, AL;
May 6: The Joint @ Hard Rock Casino/Tulsa in Catoosa, OK;
May 7: WinStar Global Event Center in Thackerville, OK;
May 8: Winspear Opera House in Dallas, TX;
May 10: Bass Concert Hall in Austin, TX;
May 11: Bass Concert Hall in Austin, TX;
May 14: Ryman Auditorium in Nashville, TN;
May 15: Ryman Auditorium in Nashville, TN;
May 18: Des Moines Civic Center in Des Moines, IA;
May 19: Pinewood Bowl Theater in Lincoln, NE;
May 20: Bellco Theatre in Denver, CO;
May 22: Maverik Center in Salt Lake City, UT;
May 23: Idaho Botanical Garden in Boise, ID;
May 25: Arlene Schnitzer Concert Hall in Portland, OR;
May 26: Queen Elizabeth Theatre in Vancouver, BC;
May 28: Chateau St. Michelle Winery in Woodinville, WA;
May 29: Chateau St. Michelle Winery in Woodinville, WA;
June 1: Hollywood Bowl in Los Angeles, CA;
June 3: Greek Theatre in Berkeley, CA;
June 5: Santa Barbara Bowl in Santa Barbara, CA;
June 11: Starlight Theatre in Kansas City, MO;
June 12: Fabulous Fox Theatre in St. Louis, MO;
June 14: Orpheum Theatre in Minneapolis, MI;
June 19: Meadow Brook Amphitheatre in Rochester, MI;
June 21: Sony Centre For The Performing Arts in Toronto, ON;
June 22: Place des Arts in Montreal, QC;
June 24: Blue Hills Bank Pavilion in Boston, MA;
June 25: Mann Center For Performing Arts in Philadelphia, PA;
June 30: Forest Hills Stadium in Forest Hills, NY;
July 1: Forest Hills Stadium in Forest Hills, NY. After splitting Simon & Garfunkel duo in 1970, Paul Simon began a successful solo career as a guitarist and singer-songwriter, recording three highly acclaimed albums over the next five years. In 1986, he released Graceland, an album inspired by South African township music. Paul Simon also wrote and starred in the film One-Trick Pony (1980) and co-wrote the Broadway musical The Capeman (1998) with the poet Derek Walcott.
Paul Simon Simon has won 12 Grammy Awards so far (one of them a Lifetime Achievement Award) and 5 'Album of the Year' Grammy nominations, the most recent for 'You're the One' in 2001. He is one of only five artists to have won the Grammy Award for Album of the Year more than once as the main credited artist.
Paul Simon 2016 North American Tour is going red hot even before it's started. Such number of Paul Simon fans can't be wrong – these concerts are really worth to see and listen live. Paul Simon fans, which haven't got their selected concert tickets yet, are not late yet – they can check TicketsTeam.com web site for available seats and purchase their tickets now.
TicketsTeam.com is a trusted and reliable source for tickets to all major concert, sports, and theater events. It is not affiliated with Paul Simon, his management team, tour venues, and is merely a ticket marketplace.
Release ID: 105197