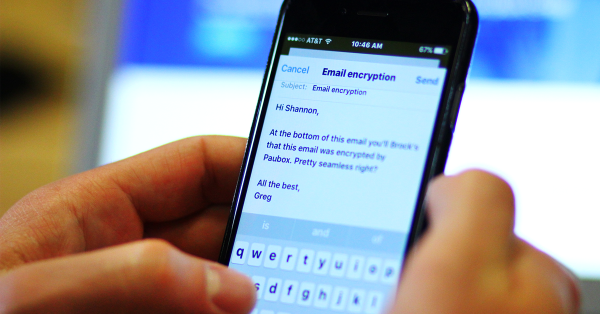 - March 27, 2018 /PressCable/ —
San Francisco, CA – March 21, 2018 – Paubox, a provider of HIPAA compliant email, today announced a partnership with athenahealth, Inc. through athenahealth's 'More Disruption Please' (MDP) program. As part of the athenahealth® Marketplace, this newly integrated application is now available to athenahealth's growing network of 111,000 healthcare providers to enable secure email communication of protected health information that doesn't require extra steps.
"Paubox delivers a valuable service for providers," said Hoala Greevy, Founder CEO of Paubox. "By making it easy to send and receive email in a HIPAA compliant way, we are helping providers streamline operations to include email into their workflow and eliminate paperwork and phone tag."
athenahealth is a network-enabled, results-oriented services company that offers medical record, revenue cycle, patient engagement, care coordination, and population health services for hospital and ambulatory clients. The company's vision is to build a national health information backbone to help make healthcare work as it should. As an MDP partner, Paubox joins a network of like-minded healthcare professionals who are looking to disrupt established approaches in healthcare that simply aren't working, aren't good enough, or aren't advancing the industry and help providers thrive in the face of industry change.
To learn more about Paubox's new integrated application, please visit Paubox's product listing page on the Marketplace.
About Paubox
Paubox is the easiest way to send and receiveHIPAA compliant email. Paubox redefines secure email by eliminating cumbersome extra steps for senders and recipients. No portals. No plugins. No extra steps. Just secure email. Paubox integrates seamlessly with G Suite, Office 365 and other email platforms. Paubox is the only secure email provider that includes zero-step encryption on all sent emails. This allows users do not have to change behavior to send emails. Recipients also enjoy a seamless experience and can read email messages and attachments securely right in their inbox.
Release ID: 320600