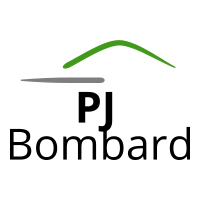 - September 29, 2020 /PressCable/ —
Pat Bombard has launched a new website showcasing his vision for the future of electric vehicles. He has recently launched a full fleet of green trucks to meet the need for light-duty electric vehicles, providing customers with an eco-friendly solution to their transportation needs.
More information can be found at: https://pjbombard.net
The newly launched site features the many news articles and interviews he has given since the launch of his new business, eTruck LSV. This includes an interview with Linda Ballesteros, in which he details his plan for introducing an all-electric low-speed workhorse truck.
Since 2016, it has been Pat's dream to produce an affordable and reliable low-speed electric truck. His vision was to create a vehicle that could operate in public places like schools, colleges, universities, golf courses, zoos, malls and more.
His company, eTruck, brought this vision to life with a fully electric, energy efficient vehicle fleet. Headquartered in Sarasota, FL, he has assembled a management team with experts from across the country. Their mission is to establish these eco-friendly vehicles as leaders in the electric space.
Pat wanted to meet the demand for quality, low-cost and affordable electric utility trucks to help combat the country's greenhouse gas emission. Research shows that the transportation sector accounts for 28% of all the country's greenhouse gas emissions. Electric vehicles are a reliable and proven way to reduce this impact.
However, one area where the electric vehicle movement was falling behind was low-speed green trucks. Pat and the team at eTruck have addressed this need with their new fleet launch. These have been designed for light-duty transportation solutions.
Pat highlights that through adopting these electric vehicles, companies and schools can save up to $1,200 per year on fuel, $600 on maintenance, and more on insurance.
Each vehicle has a 120-mile range powered by a fully electric motor. This versatility allows drivers to provide better electric transport than other vehicles on the marketplace.
Full details of the new site launch can be found on the URL above. Additional information is provided at: https://en.calameo.com/books/006228860c07c1b37d249
https://www.spreaker.com/user/12479843/pat-pj-bombard-sarasota-fl-companies-can
Release ID: 88978798