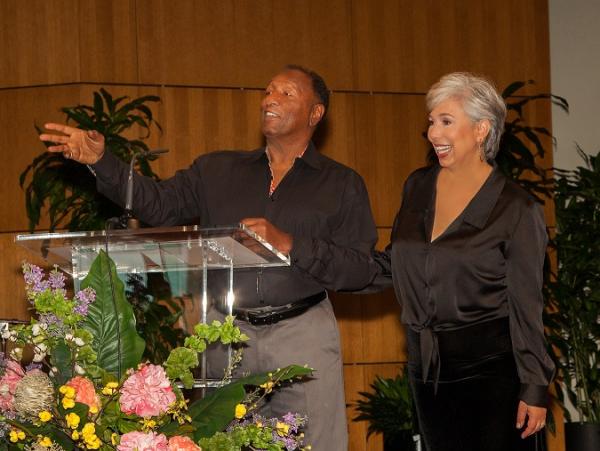 - April 29, 2021 /PressCable/ —
Psychotherapist Ed Green and motivational speaker Cindy Cline have announced the next session of their 5 Love Languages workshop, which will be held online via Zoom. The event is scheduled to take place on Saturday, May 15, 2021, from 10 am to 3 pm.
More information is available at https://www.overcomingtheinsanity.com/5ll
The workshop, which is based on the eponymous New York Times bestseller by Dr. Gary Chapman, will introduce couples to the concept of "love language" and how it can help them reconnect amid the recovery from the pandemic.
According to its presenters, this concept is particularly important today, as the crisis has negatively affected marriages across the country.
During the event, participants will discover their specific love language or the way they express and prefer to receive love. It is believed that not everyone has the same love language, which is why one needs to understand that of their better half to prevent friction.
They will also be asked to do exercises designed to help them better understand the "dialects" or variations of the main categories of love languages.
Learning these languages and dialects can help one recapture the special feelings one had for their partner. They can also help couples, who have grown apart because of the pandemic, get reacquainted with each other's strengths and good qualities.
Participants can also expect a memorable experience owing to the chemistry of the presenters and the upbeat atmosphere they create in every session.
Co-presenter Mr. Green is a Licensed Clinical Social Worker who has been known for his work in psychotherapy and marriage counseling. He recently published Escape from Insanity, Illusions and Lies, a book about the negative aspects of certain belief systems.
Ms. Cline, who is also known as The Hope Lady, is an author and a sought-after speaker on topics of love and inspiration. Besides keynoting various events, she has appeared as a guest in several television and radio programs. For more details, please visit https://www.thehopelady.com
The feedback on their past workshops has been overwhelmingly positive, with many crediting the event for bringing them closer to their partner. "The class was helpful and helped me center myself from a place of frustration to a place of love," said one attendee.
Additional details about the event or Mr. Green's work can be found at https://www.overcomingtheinsanity.com
Release ID: 89008558