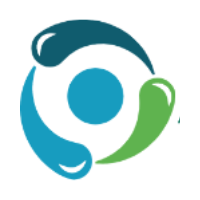 - January 11, 2021 /PressCable/ —
A digital agency in Panama has launched an omnipresent marketing service aimed at companies who want to engage with customers across multiple web channels to increase traffic.
More information is available at https://agx.media
AGX Media aims to help local businesses increase their visibility and profitability through a holistic approach to marketing, which is characterized by its focus on messages and digital channels that offer the highest ROI.
According to the firm, this omnipresent approach can increase one's chances of attracting high-quality traffic and leads, while avoiding individuals who do not match the business's ideal demographic.
Its service consists of a number of moving parts, including search engine optimization, Google Ads, social media, premium content, and more.
The company explained that while these processes come standard in most digital marketing agencies, it manages to set itself apart by how it publishes its content, which involves determining the perfect timing to publish and the ideal platforms.
According to the firm, this is particularly important during times of unprecedented disruption like the current pandemic, which threw a wrench into many a company's marketing strategy as the behavior of consumers shifted.
A 2020 Nielsen study on the pandemic's impact on media utilization found that media consumption globally has increased as consumers continue to stay at home.
"This means that prospective customers are spending more time on the web than before," a company spokesperson said. "Those who will thrive in this crisis are the ones who can swiftly shift from more traditional forms of marketing to digital."
The company explained that omnipresent marketing allows users to interact with one's business across various digital channels as they move from email to advertisement to the shopping cart.
Moreover, because omnipresent marketing is done online, it said businesses can better optimize their ROI as they only need to focus their ad spend on those who have already shown an interest in their product or service.
AGX Media consists of 20 members, with each member specializing in one major field in digital marketing. According to the firm, this ensures that every aspect of the campaign is being handled by the best person for that role.
Full details about the company's offering and capabilities can be found at the URL above.
Release ID: 88993154