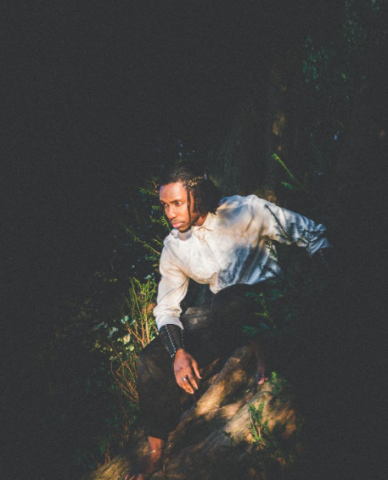 - June 9, 2021 /PressCable/ —
London-based pop artist, palmtreeprince, announces his new single, "'bout us". The track talks about the different thoughts a person has when in a romantic relationship – particularly what has happened, is happening, and will happen.
More details can be found at https://open.spotify.com/artist/3IKLenC81CFLE5FSYw4jag?si=FfFYn4CxSGayctY0TmSWQQ&fbclid=IwAR3hW_8mDSKaVIt2q5zu6J98nVdKVrGd4aaVb1vAIjxXv3DPK-aGV-q98PE&nd=1
The newly released song was inspired by a phrase that palmtreeprince thought of one day when working with his producer LVAE, and that was "I been thinking 'bout us lately". He kept singing it out loud until the rest of the lyrics came to him and the duo recorded the track.
According to palmtreeprince, the track is a good representation of the highs and lows of any relationship. He says that most of the time, people are often embarrassed to express their feelings, particularly about their fears for the future or even how the relationship is doing in the present.
He says that "'bout us" is about recognising the importance of each other's roles in a relationship, whether it's as the cheerleader or main star, and how those roles often interchange throughout the romance. palmtreeprince expresses his hope that couples understand that the essential part of any relationship is the ability and knowledge to give and take. Further details can be found at https://www.facebook.com/palmtreeprince.official
Now based in London, palmtreeprince is originally from Zimbabwe but was raised in Ireland. After releasing his debut EP, "Come Find Me", many critics claimed him to be "next in line to become the Pop Prince of the UK". Since then, the solo artist has had worldwide coverage, with his songs being played on BBC Radio 1 and EARMILK, among others.
He classifies his music as immersive pop.
He writes, "If you have a cheerleader, always know that you have that lifeline, someone to help you through the tough times and celebrate you through your golden moments. If you are the cheerleader, delight in your devotion. I believe that says a lot about who you are. Don't stop loving, supporting, and cheering on the ones you love. It's needed and appreciated more than you know."
Interested parties can find more information at https://www.palmtreeprince.com
Release ID: 89026130