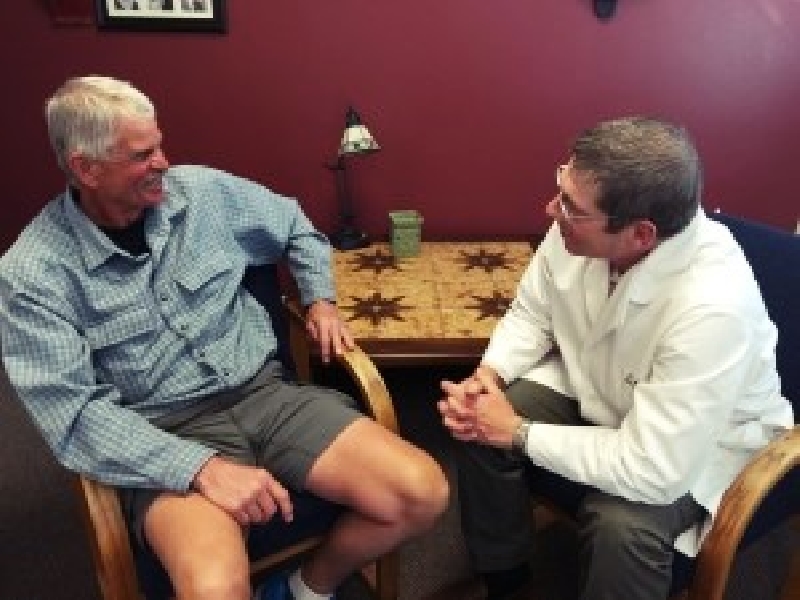 - May 6, 2015 /PressCable/ —
Pain Care Clinic of Idaho opens with the new Calmare Pain Therapy for patients with neuropathic pain. It is the first clinic in southwest Idaho to offer this revolutionary and advanced solution for high intensity neuropathic pain and oncologic pain. It is a non-invasive and non-narcotic method using the new Calmare medical device cleared by the US FDA-FDA 510(K).
Calmare pain therapy is a breakthrough for neuropathic pain treatment therapy that is now being tested by the U.S. Military in medical centers in select branches of the service. http://www.nytimes.com/2014/05/11/business/a-soldiers-war-on-pain.html
Conditions treated by this life changing therapy include: Chemotherapy, induced peripheral neuropathy, RSD, CRPS, trigeminal neuralgia, post-herpetic neuralgia, phantom limb syndrome, post-surgical neuropathic pain, low back pain, neck pain, sciatica.
Calmare Pain Therapy is delivered by electrodes to healthy tissue surrounding the area of pain to send non-pain stimuli. Chronic neuropathic pain comes through damaged non-functioning nerves that behave erratically. Calmare Therapy intercepts these erroneous pain signals sent to the body with "no-pain" signals sent to the brain. It retrains the central nervous system to re-interpret these pain signals as non-pain messages in the brain. It is because of this process Calmare Therapy is also known as Scrambler Therapy.
Several teaching hospitals in the U.S. such as the Mayo Clinic, John Hopkins, Massey Cancer Center, and the Paul Carbone Cancer Center are successfully treating chronic neuropathic pain with Calmare.
Deb, General Manager at Pain Care Clinic of Idaho had this to say about this new Therapy:
"Calmare Pain Therapy is truly an answer for those who are suffering from unending chronic pain with little hope for relief. This Pain Therapy gives the patient back the ability to make their own choices instead of pain dictating those choices for them."
Dr. Edmund Boese is also a Harvard trained Medical Acupuncturist and has incorporated physician delivered acupuncture. He said, "Medical Acupuncture is administered by a physician knowledgeable in both disciplines. As a physician, I am able to evaluate the patient's health condition and discuss with the patient the type of methods of treatment best suited for the patient and evaluate patient treatment outcomes. Medical Acupuncture is also an alternative approach for non-narcotic acute and chronic pain management and chronic diseases. As a Diplomat Board Certified Medical Acupuncturist, I also learned multiple traditions of Acupuncture such as Chinese, Japanese, German, Korean and French."
Dr. Edmund Boese at the Pain Care Clinic of Idaho located near Boise, Idaho in Eagle is offering confidential medical evaluations and if applicable, a complimentary first treatment of Calmare.
Those interested in learning more about this clinic and the treatments they provide can do so on the clinics website at PainCareClinicofIdaho.com. Those interested about this new treatment can go directly to the service listing, here: PainCareClinicOfIdaho.com/calmare-pain-therapy.
Release ID: 81104