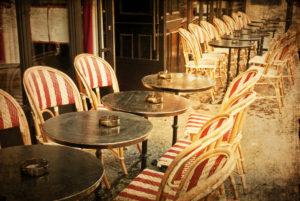 - March 28, 2019 /PressCable/ —
International travel expert Andrew M. Berke launched a new report on tipping practices throughout the world. Covering essential aspects such as whom and how much to tip depending on area, the report also includes expert advice on how to save cash by using alternative services. An easy-to-read online resource, the article is ideal for anyone getting ready to travel to a new overseas destination.
More information can be found at http://andrewmberkeinfo.com/2017/10/10/travel-expert-andrew-m-berke-tipping-tips-social-stigmas.
Tipping is a nearly universal practice, being customary throughout the world in restaurants or hotels. While the exact amount can differ depending on area, a few basic considerations can help any traveler enjoy a stress-free experience without worrying about over- or under-tipping.
The new report aims to help readers both determine the adequate amount to tip in various locations, and "save some cash and […] know when your gratuity is absolutely expected; vacations are expensive enough already so sorting out the social stigmas surrounding tipping shouldn't make you blush."
According to the report, it is almost always a good idea to tip taxi, valet and ride-share drivers, as well as hotel employees, since the service they provide is often quite personal and valuable. On the other hand, tipping flight attendants, pilots and captains may be unnecessary or inappropriate.
Readers will also find broad guidelines on how much to tip depending on where they're traveling – and according to author and travel expert Andrew Berke, Americans may tend to be too generous. While 15 to 20 percent is a common tipping practice in the States, in Europe it's often enough to tip 5% of the total bill.
Finally, the report also includes essential suggestions on how to avoid situations where tipping is necessary. For instance, travelers may consider grocery shopping and skipping guided tours.
Interested parties can find more information by visiting the above-mentioned website.
Release ID: 496133