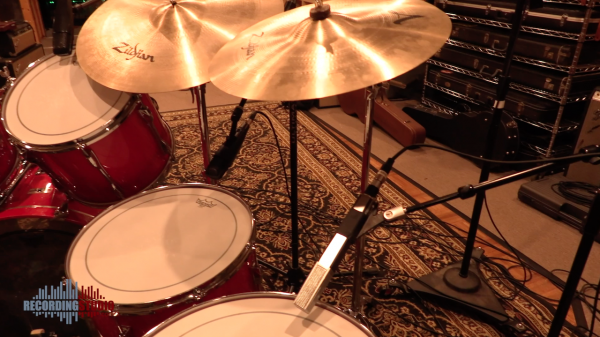 - June 23, 2020 /PressCable/ —
RecordingStudio.com, the online music and recording resource site, has launched a comprehensive video tutorial on drum miking techniques. It enables musicians to maximize the sound quality of their drum recording with hands-on guidance.
For more information please visit the website here: https://recordingstudio.com/drum-miking-techniques
The miking tutorial is a first in a series of in-studio video tutorials and clearly instructs viewers on a range of miking techniques to capture sound from a drum kit. A professional sound engineer takes viewers through a complete set up, explaining how to record drums and microphone selection and optimal placement.
The site is a community-based online resource founded by musicians and run by musicians for the benefit of other artists. In addition to providing updates on the latest industry news, they also feature interviews, webinars, product reviews and clinics.
Now they are introducing a teaching platform providing a series of tutorials that will become the RecordingStudio.com University. This is a complete information source to achieve and replicate professional-quality sound recording. The platform is now being launched with this first module dedicated to providing a guide to recording that can be readily followed at home.
In the new drum miking video, professional sound engineer Jae Daniel takes time out from a recent tracking session at Black Rock EPS. He provides viewers with a complete and clear run through of his drum miking techniques.
Jae brings real understanding to viewers as he talks about how professionals select the right drum mics and why he chooses the microphones he does. As he demonstrates how to set up a drum kit, Jae takes some time to explain the reasoning behind his microphone selection and placement.
He offers up overhead miking tips, how to reduce the bleed of the ever-present hi hat, and the reasons behind why he uses multiple microphones on the kick drum. Special detail is provided on placing a ribbon microphone on the hi hat with clear detail on why this microphone is selected.
Jae also takes the time to explain how to get the best recording from a kick drum with a two-microphone approach. Another section illustrates how to capture the snare drum sound with another Shure dynamic microphone.
Having completed the tutorial, viewers are invited to share their drum miking ideas to provide further insights in an interactive section to the tutorial that will expand over time.
Those wishing to find out more can visit the website on the link provided above.
Release ID: 88964872