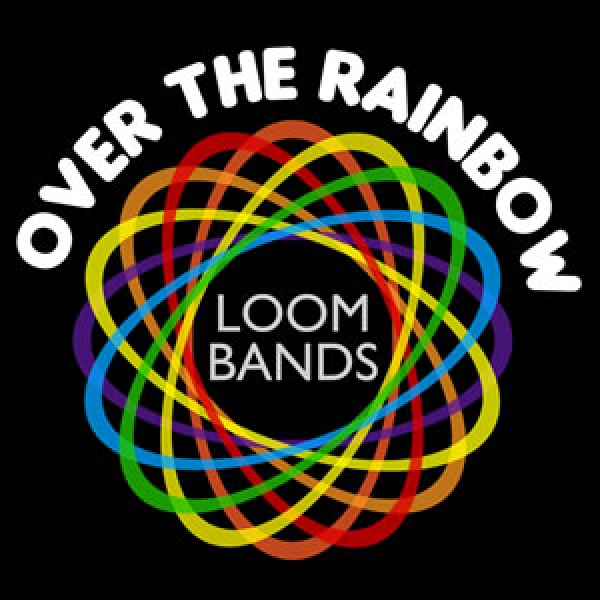 - September 2, 2014 /MarketersMEDIA/ —
Svendborg, Denmark – September 1st, 2014 /PressCable/ —

Over The Rainbow Loom Bands has brought an special half-price promotion on their top seller product called "The Friendship Loom Band Kit." The company is striving to improve sales with this limited-time only promotion offering the opportunity to buy a deluxe Loom Band Kit for only $15.99 (retail price $29.99 dollars).
The kit includes two metal heart charms with imitation gems for friends to share as a symbol of their friendship, the company calls this package "The Friendship Kit". The package offers a wide variety of 100% silicone charms, loom bands and deluxe metal charms in a convenient and compact PVC cylinder. It is exclusively available on Amazon.com and is the only product of its kind on the top online retail site.
When contacted, Johanna Rivero, Co-owner of the company, said, "Kids can not be expected to limit themselves to a reduced variety of options when they being creative making loom band bracelets, rings, figurines and other unique designs. Actually the sky's the limit within this Arts & Crafts toy. This is another reason it has been designed to be unisex, incorporating all rubber band colors and styles for Rainbow Loom systems, plus charms for both boys and girls.
Among the loom bands styles the kit offer are: solid color, glow-in-the-dark, tie-dye and some pastel color glitter options too. Mrs. Rivero states that "it's something you could call a loom band free for all.", she further added, "We aim to be a leading business offering The Friendship Loom Band and Charm Deluxe Kit at an attractive low price and as part of our pre-Christmas campaign, the company is offering a limited time only 50% discount price exclusively for Amazon.com purchases".
This unique refill kit is compatible with Rainbow Loom and other loom band systems and includes two metal heart charms with an imitation diamond gem-studded edge along with eight colorful silicone charms. These flexible charms include, among others, a pink crown, a seahorse, a smiley face, a soccer ball and a white cat. The compact kit PVC case comes with 600 solid rainbow color silicone loom bands, along with 300 glitter, 200 glow in the dark, and 100 tie-dye too, for a total of 1200 flexible non-toxic, vibrant color, silicone rubber bands.
All loom bands packaged individually in resealable polybags that help keeping track and helps storing the wide variety of options.
In words of Sandra Ankerstjerne one of OTR's customers: "The order came on time and very well packed. My kids have had so much fun making bracelets and love them so much that I am going to order them again. If you already have a good quality loom, then this kit is just what you need, everything is there. The charms are just as the picture shows and exactly the same model, no disappointments. I have bought many other rubber bands for rainbow loom in the past and these are by far the best choice. No bad smell, good quality, they stretch well and there were no broken pieces of bands in the package, only 100% good quality bands. I am very picky so I selected the bands and count the colors to make sure they really have 30 colors as they says, and it is true. This product is amazing and perfect for presents."
The product is available on Amazon.com with its WIN-WIN Warranty, if the OTR Kit does not make both parents and children happy, customers can get a 100% money refund - no questions asked. More information on this special multi-style kit for tweens is available on Amazon.com and at overtherainbowloombands.com. Use social media accounts to stay in contact for more company special promotions and gifts.
Contact Info:
Name: Johanna Rivero
Email: information@overtherainbowloombands.com
Organization: Moojou Enterprises
Website: http://www.overtherainbowloombands.com
Phone: +45 4246-8020
Address: Munkevaenget 8, 2.TV, 5700 Svendborg, Denmark
Release ID: 61366