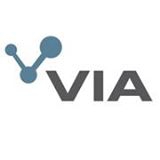 - October 26, 2015 /PressCable/ —
With an experienced team already in place, Natalie Viani, former managing partner of Outsource Technical SD, announced today that she has acquired the long-established technical recruiting firm and renamed it VIA Technical.
After a decade of successfully creating authentic relationships between mid- to senior-level talent and companies in the San Diego area, and garnering recognition as one of the "100 Fastest Growing Companies" from the San Diego Business Journal, Viani said it was time to take control of the reins.
"We are extremely excited about this step, as it will allow us to continue building connections between the talent in our area and the companies who are searching for ways to enhance their teams," she said. "With top talent in this field in such short supply, we know that recruiting is especially crucial for companies. We will continue to serve our clients and candidates in this highly specialized field."
Unique Process
VIA Technical's "Applicant Pulse Process", combines a selective database of tens of thousands of candidates and companies assembled by Viani and her team over the past 10 years, with the company's one-of-a-kind ability to weigh and evaluate intangibles like personality and company culture. They take into account subtle distinctions like cognitive ability, the application of education, and unique on-the-job training. Then they screen candidates to gain an understanding of their preferences towards company culture and salary ranges for specific positions.
"We pride ourselves in taking a truly comprehensive approach when it comes to screening candidates and companies," Viani said. "Due to the relationships we've built over the many years we've been in this market, we know what companies want, which candidates are searching for new opportunities, and where their talent fits best. The type of synergy that results from this is unique to our firm."
VIA Technical focuses on contract and direct-hire positions in a wide range of technical fields, including application development, database management, ERP integration, business intelligence, project management, business analysis, technical support, systems engineering, network engineering, and security.
For more information, visit http://www.via-technical.com or call (619) 704-1400.
About VIA Technical
VIA Technical is the premier technical recruiting staffing agency in San Diego, specializing in matching mid- to senior-level talent with local companies. With more than a decade in the industry, the firm has worked with thousands of candidates and hundreds of companies. A member of the TechServe Alliance, VIA Technical identifies candidates for contract and direct-hire positions in a wide range of technical fields, from business intelligence to database management, application development, network engineering, and security.
Release ID: 94562