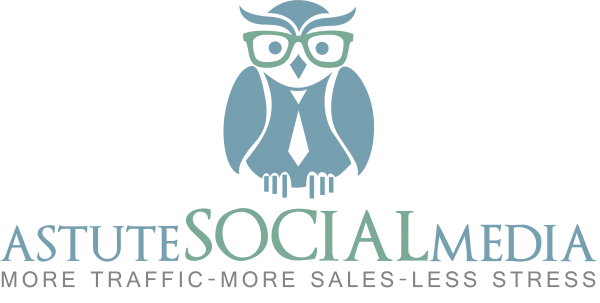 - September 29, 2017 /PressCable/ —
Astute Social Media, a Burbank, California based internet marketing agency, announced a new mental framework to help small businesses decide whether or not to outsource Facebook ads and other social media tasks.
For more information on Astute Social Media visit their website at:
https://www.astutesocialmedia.com/
With more than 1.3 billion active users, Facebook is the largest social media network, making it an ideal environment for businesses looking to connect with a variety of potential clients. Facebook ads are powerful marketing tools that allow businesses to gain visibility in large potential markets, increase their brand authority, and create effective advertising campaigns.
According to Astute Social Media Founder and Chief Digital Strategist, Christopher T. Lawson, "Most often I see small businesses handing over social media duties to the millennial in the office with the fastest thumbs and the biggest Instagram following. This is a big mistake. The important thing to remember is that effective online advertising and social media marketing is much more than posting updates and tweets and understanding hashtags. Remember, this is social media MARKETING."
Christopher T. Lawson went on to list the key requirements of an effective small business digital ad or social media marketing strategy:
·Knowledge of how to drive social traffic to a website or offers
·A deep understanding of customers fears, frustrations, hopes, and desires
·Effective sales funnels to capture leads that are driven from social platforms and nurture them until they convert
·A familiarity with the fundamentals of copywriting, sales and persuasion
·The ability to craft compelling headlines and calls to action
·The ability to captivate an audience with stories and weave that narrative through various social channels
·The ability to collect and present data and analytics to key decision makers
Small businesses that want to keep their digital marketing and social media campaigns in-house must have plans and training in place to cover the above requirements or their time, money and effort will be wasted.
About Astute Social Media:
Astute Social Media helps small businesses dominate the internet and leverage their enhanced visibility to generate a consistent flow of new customers and steady cash flow.
Founder and Chief Digital Marketing Strategist, Christopher T. Lawson, authors practical how-to articles and case studies for results-focused small business owners, entrepreneurs, solopreneurs, digital nomads and side hustlers. His work can be found on LinkedIn and Medium.
Release ID: 244237