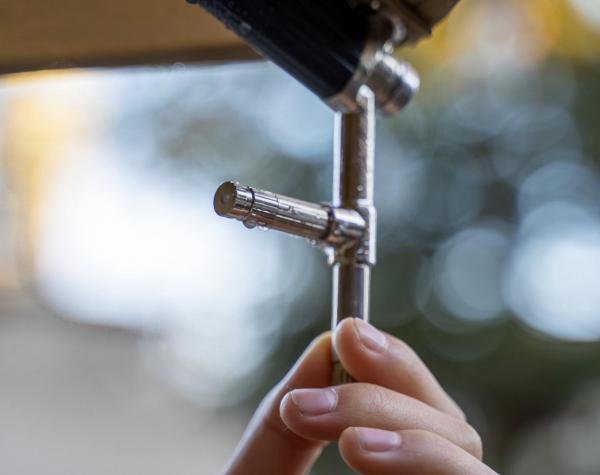 - August 26, 2021 /NewsNetwork/ —
Cool-Off has announced the release of the new Mister Brella, a patio umbrella with a built-in misting system.
For more information, visit: https://www.cool-off.com/double-misterbrella
This latest announcement will help restaurant and home owners find an innovative cooling solution for outdoor patio spaces.
This summer has been among the hottest on record, with June temperatures surpassing all-time heat records across America. Some areas of the United States have experienced unprecedented temperatures throughout the summer. Oregon, which normally experiences cooler, temperate weather, has seen temperatures of 108 degrees Fahrenheit, over 34 degrees hotter than normal.
Cool-Off's Mister Brella will enable users to maximize their outdoor space in the summer months, providing shade and a cooling mist to create a comfortable atmosphere, even in extreme heat. The umbrella's powerful nozzles emit a 'dry' fog to mist without making users damp.
The umbrella's misting nozzles are controlled remotely via mobile application for added convenience. Clients can choose to set the nozzles on a timer or a custom intermittent schedule.
The product comes in a single, double, triple and quad option, making it perfect for any sized outdoor space. The patio furniture is also available in a range of colors such as khaki, boulder and kiwi.
Besides the Mister Brella, Cool-Off offers a range of cooling outdoor products including misting systems, misting fans, misting tents, cabanas and patio umbrellas.
With the release of this product, Cool-Off reaffirms its commitment to providing clients with high-quality outdoor cooling products. Moreover, the company has developed a strong reputation for its range of effective outdoor products and level of client care. Details are available at https://www.cool-off.com/about
One satisfied client said: "I found it easy to place an order with Cool-Off, very good customer service. The product works great. I also saw the Mister Brella at a restaurant and it kept me cool throughout my meal on the patio. Will recommend this product to my family and friends."
Interested parties can find out more about the Mister Brella and view Cool-Off's full range of products by visiting: https://www.cool-off.com/misterbrella
Release ID: 89043051