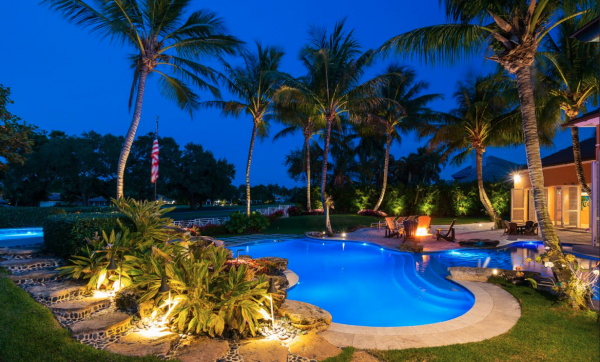 - September 10, 2021 /PressCable/ —
Florida's most superior full-service outdoor landscape lighting company opens another location in Broward County!
Florida's most superior full-service outdoor landscape lighting company, Outdoor Lighting Concepts, is proud to welcome its newest location in Broward County in Fort Lauderdale. This location is owned and operated by the company's creator, Spencer Freiman, who is a veteran in the business.
With the current state of the housing market, making upgrades to your home can only bring a return on investment. Outdoor Lighting Concepts continues to expand to provide those in Fort Lauderdale a way to increase property values and make outdoor spaces safe and stylish. Outdoor Lighting Concepts offers full-service outdoor landscape lighting to provide design, installation, and maintenance and will serve communities and businesses in Fort Lauderdale.
Outdoor Lighting Concepts (OLC) uses only the highest quality, low voltage, energy efficient, LED, brass fixtures on the market. Freiman and his team will custom design your outdoor space to give your landscape, pathways, deck, patio, or driveway the lighting effect you are looking for. Outdoor Lighting Concepts also creates lighting plans for businesses, restaurants, parks, home owners' associations and resorts. OLC provides professional installation and offers maintenance services to keep your lights shining bright at all times.
As the founder of Outdoor Lighting Concepts, "I couldn't be more proud to be opening several locations throughout South Florida and helping people make their outdoor lighting dreams become a reality!" – Spencer Freiman
Spencer Freiman is no novice in the world of outdoor landscape lighting and has been leading his team successfully for quite some time. He is a dedicated member of his community and values team-based leadership.
Freiman is a loving husband and father and is an avid fisherman.
Learn more about Outdoor Lighting Concepts at www.outdoorlightingconcepts.com to check out all of the locations and services offered.
About Outdoor Lighting Concepts
Outdoor Lighting Concepts has been an award-winning leader in the South Florida industry for outdoor landscape lighting since its inception. OLC completes residential and commercial projects and has installed countless displays throughout the tri-county area. Outdoor Lighting Concepts offers free design consultation and nighttime demonstration, creates customized design plans, completes professional installation and post-installation adjustments, offers monthly maintenance plans, and provides exceptional customer service. To learn more about Outdoor Lighting Concepts visit www.outdoorlightingconcepts.com.
Release ID: 89044959