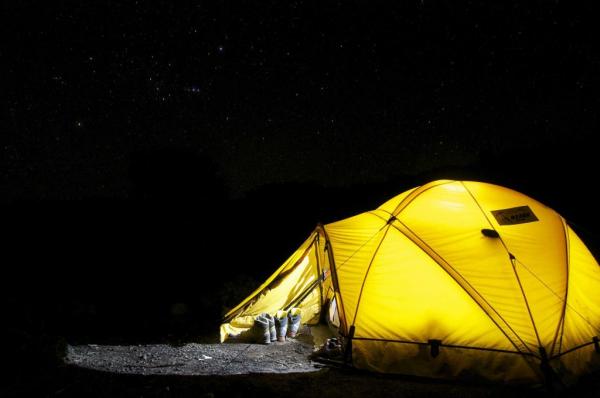 - November 3, 2020 /NewsNetwork/ —
White Star Outdoors Adventure Gear, an online outdoor gear products marketplace, has announced the launch of its updated range of camping, hiking and trekking accessories for adventure enthusiasts in the USA and Canada.
More information can be found at https://whitestaroutdoors.com
With the latest announcement, the company aims to provide high-quality outdoor equipment for a variety of outdoor activities. White Star Outdoors Adventure Gear offers an affordable range of camping gear products, including high-quality sleeping bags and waterproof tents.
The outdoor gear products dealer provides outdoor lovers with high-quality camping equipment made of strong materials. The online shop sells camping and hiking gear for exciting, safe, and enjoyable trips. It features all the required outdoor accessories for an adventurous nature vacation for families or friends.
White Star Outdoors Adventure Gear offers outdoor enthusiasts a variety of camping gear products available online to make their trip fun and fulfilling. It features camping accessories such as outdoor tableware sets, first aid kit emergency medical bags, and Swiss Army knife multi-tool kits.
The camping products supplier provides trekkers and hikers with a range of outdoor equipment to keep them hydrated, protected, and safe in all types of environments. The online shop sells high-quality hiking and trekking accessories, such as half finger gloves, 50L large capacity hunting bags, waterproof backpacks, telescopic Nordic walking canes with rubber tips protectors, and 3L running hydration vest backpacks.
The adventure gear website provides customers with high-quality camping, hiking, and trekking products that can be used for a variety of outdoor activities. The wide range of outdoor equipment listed online can also prepare travelers for all kinds of situations they might encounter in the wild.
As an authorized dealer of Outdoor Adventure Gears, the company supplies camping, trekking, and hiking gear items to customers for their personal use. The online authorized dealer is also open to bulk orders from companies in Canada and USA, including tourism businesses.
Interested parties can find more information on the full range of products available at Outdoor Adventure Gears by visiting the website above.
Release ID: 88983693