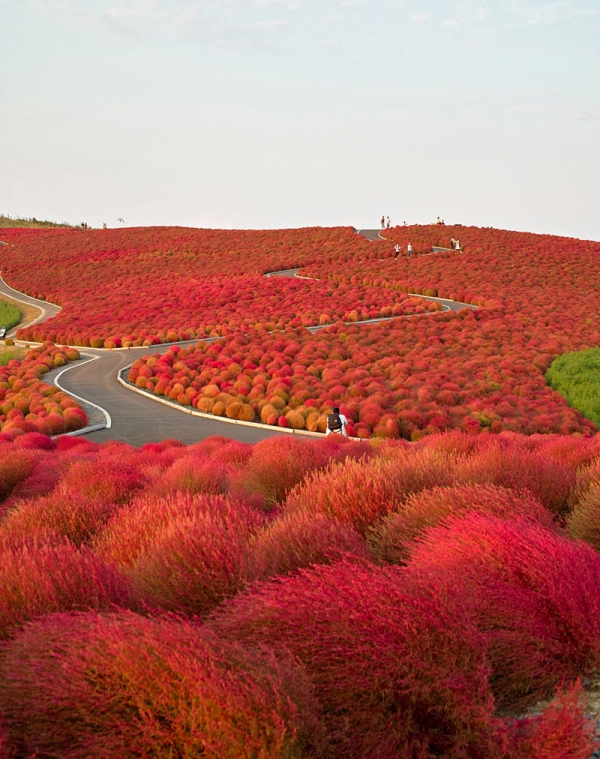 - September 10, 2016 /PressCable/ —
Outchemy (www.outchemy.com), has just released a new article under the title "20 Unbelievable Places on Earth to Visit Before You Die", and features an astonishing selection of 20 best places to travel to in 2016.
Link to the article: http://outchemy.com/20-unbelievable-places-to-visit-before-you-die/
Travel enthusiasts, backpackers and global trekkers, still have enough months of 2016, to choose from the best holidays destinations worldwide, pack the suits and hop on the plane.
Either it is Zhangye Danxia national geological park district in China, where families and friends can altogether relax whilst seeing some wondrous nature made patterns, or a mysterious trip through Ukraine, where love birds can be carried away by the most romantic tunnel of love in the world, the article's suggestions are quite unique, unlikely to be found in any other guide for places to visit in 2016.
The editors behind believed they will ease the task for each bold traveler by publishing such selection. Their dedication as Outchemists, comes from the desire to share inspiration, that seeking authentic traveling adventures always works like a transformational alchemic process for the the soul of the traveler. Hence is their name – Outchemy.
"My experience and love in travelling has always been an innate calling, and was solidified through my study abroad in Paris. I was fortunate to travel all over Europe, and as of today in 26 countries around the world. My hope for Outchemy is to really inspire people to explore the depth of who they are inside, as they explore the outside world and the beauty of our planet," shares Outchemy's creator, Dominique.
One would recall James Dean's, "Dream as if you'll live forever. Live as if you'll die today." The quote sums up the message that Outchemy editors wish to communicate to their readers, with their upbeat, fearless and rich in content article.
Release ID: 132071