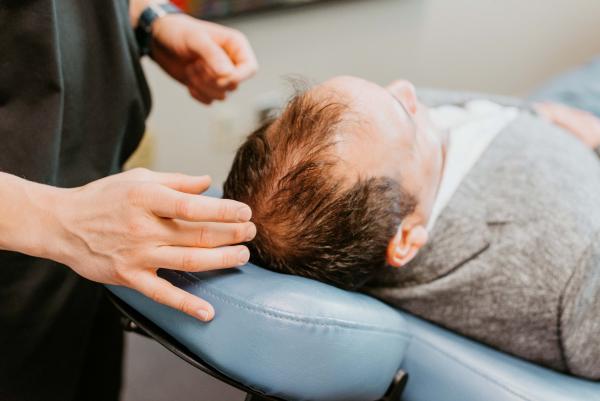 - October 7, 2021 /PressCable/ —
This expansion adds to the reputed clinic's range of services that include lip enhancements, skin tightening, laser hair removals, and more. Patients benefit from a non-invasive treatment that serves as an effective option to surgical approaches, such as hair transplants, which the clinic hopes to also bring on in coming months.
Further details are available at:
https://conceptmedical.ca/treatments/autologous-platelet-rich-plasma
As individuals continue to seek advanced solutions for treating hair loss, Concept Medical's expansion into PRP treatment provides a natural option that stimulates the body's regenerative healing process. The treatment is suitable for both men and women and does not require post-procedure rest or downtime, allowing patients to continue their normal activities afterward.
Platelet-Rich Plasma (PRP) treatments use proteins from isolated blood plasma to support cell regeneration. Aside from hair loss treatment, PRP procedures are also suitable for treating musculoskeletal injuries. As with all treatments, risks are possible and results do vary.
Concept Medical's approach to PRP focuses on developing unique treatments that are tailored to the individual. Patients undergo an initial consultation with a physician or nurse who evaluates their condition and prepares them for treatment. Initial assessments help the physician decide or nurse on an appropriate treatment options, which often include PRP.
The clinic's PRP treatment for hair loss is a 45-minute 3-step process where the physician extracts PRP from a patient's blood sample and injects it into the affected scalp areas. Concept Medical has completed over 600 treatments to date with an 85% success rate.
The clinic suggests patients undergo 4 treatments, each 4 to 6-weeks apart and schedule follow-up appointments every 6 to 12 months to achieve sustained results.
About Concept Medical
Winner of the 2021 Ottawa Consumer Choice Award, the clinic specializes in cosmetic medical care and has built a reputation as one of Canada's top providers of Arthrex PRP treatment. Concept Medical also offers PRP treatment for wrinkles, fine lines, and more.
A spokesperson said, "People experiencing thinning hair or hair loss may be suitable candidates for PRP, especially those experiencing the early onset symptoms. Concept Medical offers a relaxing and comfortable environment for PRP treatments. Our clinic is equipped with evidence-based technology and highly qualified physicians and staff."
For more information, please visit:
https://conceptmedical.ca/treatments/autologous-platelet-rich-plasma
Release ID: 89048417