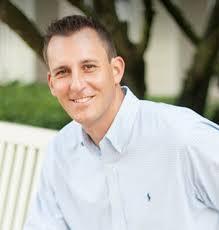 - April 15, 2020 /PressCable/ —
Based in Orlando, Horst Law Firm launches their medical malpractice legal services for clients in the city and the rest of Central Florida. Atty. Robert J. Horst and his team endeavor to help victims and their families secure monetary compensation for various cases of medical malpractice.
Additional details can be found on their website at: https://www.horstlawfirm.com
The newly launched services become necessary when doctors, nurses, or other medical practitioners render treatments that fall below the standard of care established by their profession. Injuries may be sustained because of negligence, misdiagnosis, surgical errors, failure to diagnose, failure to follow established safety procedures, emergency or operating room errors, or errors leading to birth-related injuries.
In such cases, the legal team led by Atty. Horst works hard to prove that the doctor or healthcare professional not only violated their legal and professional duty of care to the client, but also that the client's injury was a direct effect of the defendant's negligence. They also help the client establish both the economic and non-economic damages that they sustained following the injury.
The client's claims may include several things aside from the medical bills. Atty. Horst may help demonstrate and get the necessary compensation for any income that the client may have lost, any future earnings that may have been compromised because of the injury, and any unnecessary pain and suffering that the client has gone through after the incident.
With nearly a decade of legal experience, Horst Law Firm specializes in providing sound legal advice to victims of a wide range of personal injuries. Their attorneys can be relied upon to deliver legal strategies tailored to the specific circumstances and needs of every case.
Aside from medical malpractice, the firm's practice areas also include auto accidents, workers compensation, premises liability, product liability, and wrongful death.
Parties looking for legal counsel may visit the website above or call 407-601-3999 to request more information or a free initial consultation.
Release ID: 88953229