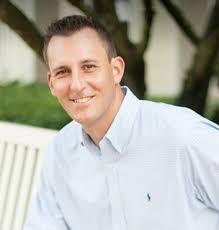 - June 3, 2020 /PressCable/ —
Orlando personal injury attorney and law office, the Horst Law Firm has expanded its legal support services for cases involving no-fault PIP claims. The firm provides advisory and representation services to clients whose personal injury protection insurance (PIP) claims have been denied
More information about the Horst Law Firm is available at https://www.horstlawfirm.com
The accidental injury law firm in Orlando has expanded its PIP claims practice area to uphold the rights of clients who have suffered unreasonable PIP claim denials despite paying their premiums. Top PIP lawyers in Orlando advocate for accident victims anywhere in the State of Florida.
The Florida PIP law is a "no-fault" law, requiring that insurance companies pay for 80 percent of a client's bills up to $10,000 regardless of fault in the event of injuries from a car accident. PIP is also structured to pay up to 60 percent of a victim's wage loss because of time off work.
The Horst Law Firm provides compassionate legal advice and aggressive litigation support to victims whose PIP insurance claims have been unlawfully denied. The firm's Orlando PIP claims attorneys leverage years of litigation experience and deep knowledge of Florida's legal system to build a strong case, ensuring that victims receive all PIP benefits due to them.
Top car accident injury lawyers in Orlando, FL provide legal advice and litigation support to victims whose benefits have been cut off based on the results of an Independent Medical Exam (IME) or had their policy rescinded by insurance carriers. The Horst Law Firm also provides legal services to claimants whose payments have been delayed by the insurance company.
Law firm Principal and Central Florida personal injury attorney Robert J. Horst and his team successfully resolved over 10,000 cases of wrongful PIP claim denials since 2015. Under Florida law, the insurance company pays for attorney expenses following the successful resolution of the claim in a victim's favor. Consequently, Horst Law Firm clients do not need to pay the firm if a claim cannot be resolved.
According to a spokesperson for the leading Orlando PIP claims law firm, "Florida's no-fault insurance law can be a gauntlet for Florida drivers if they've been in an accident and suffered injuries. Insurance companies, both big and small, will use every tool in their arsenal to prevent paying a claim despite premiums being paid for years by insureds. We work to uphold a claimant's rights in court and ensure that they receive the rightful compensation due to them."
The Horst Law Firm is a personal injury law firm headed by Attorney Robert J. Horst and supported by firm Partner Beth Aires and attorney-at-law Aaron Humphrey. The firm offers multilingual legal services in English, Spanish, and Creole, serving clients in Orlando, Kissimmee, and Central Florida.
For more information about fighting a wrongful PIP insurance claim denial, call 407-601-3999 or visit the URL above.
Release ID: 88960164