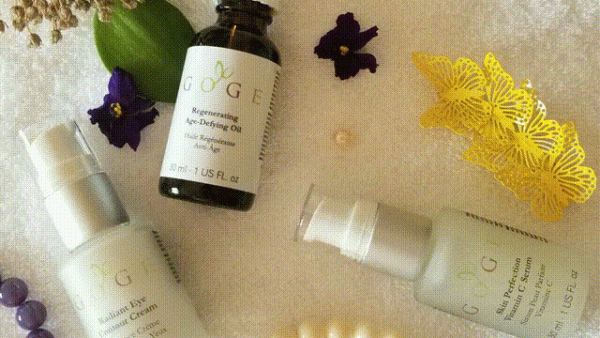 - June 22, 2021 /NewsNetwork/ —
GOGE Lifestyle, an online skincare store based in Vancouver, British Columbia, has expanded its collection of products. The company offers premium natural skincare products made with organic ingredients and offered at affordable prices.
More information can be found at https://www.gogelifestyle.com
The store's newly expanded collection of organic skincare products includes toners, serums, hydrating creams, oils, cleansers, and exfoliating gels.
Natural skincare products are much safer to use than synthetic ones. Certain ingredients used in non-natural products can cause swelling, redness, itchiness, and allergic reactions. Depending on the ingredients contained, the product may also cause dryness, oiliness, or lead to breakouts.
GOGE Lifestyle's products are not tested on animals, are gluten-free, and are non-GMO. They contain no parabens, alcohol, silicones, sulfates, or synthetic dyes. Because this skincare line does not contain any harsh chemicals, the products are completely safe for sensitive and problematic skin. Using a small amount of any of the items in the line is enough for the skin to improve in as quickly as one to two weeks.
One of the company's most popular items is the Regenerating Age-Defying Oil. The oil works to improve pigmentation spots, reduce the appearance of fine lines, reduce dryness, and increase softness. Their Radiant Eye Contour Cream helps to fight wrinkles, improves the appearance of dark circles and puffiness, and restores hydration and freshness to the eye area.
GOGE Lifestyle was created by a licensed esthetician who suffered from chronic eczema and sensitive skin. Empathizing with others who struggle with problematic skin, she wanted to develop a skincare line made from natural ingredients that were gentle for all skin types. She participated in several studies and product testings to discover the most effective combination of natural ingredients for maintaining a youthful appearance. All of the products are vegan, gluten-free, cruelty-free, non-GMO, and biodegradable.
A satisfied customer said: "I have been using the Vitamin C Serum together with this Regenerating Oil for about a month. My skin has been becoming brighter, smoother, softer, and firmer. I have a lot of dark spots on my face, and they are lighter now."
Interested parties can find more information by visiting https://www.gogelifestyle.com
Release ID: 89029846