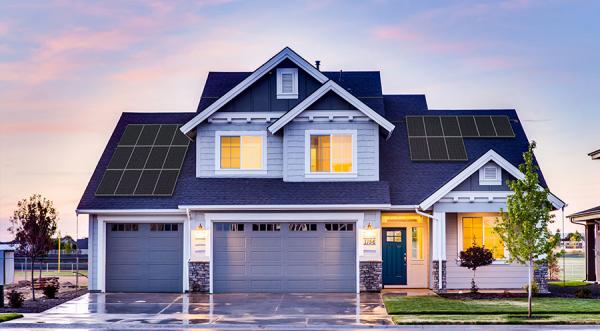 - July 23, 2020 /PressCable/ —
Purelight Power is celebrating their 1st year anniversary, which commemorates one rapid, fast-growing, innovative year in business. This is a huge milestone for the Medford-based solar panel installation company, which has become the largest and top-rated solar company in southern and central Oregon and has provided solar panel installation services to Oregon homeowners since 2019.
More information on the business can be found at https://purelightpower.com
Purelight Power got its start in 2019 when founders Dusty Wynn, JD Beck and Kam Kapustka wanted to help Medford, Bend, and Klamath Falls homeowners who were tired of paying rising utility bills to go solar, wipe out their power bills and finally own their power instead of renting it.
One of the earliest challenges Purelight Power faced was finding an effective way to provide efficient and affordable solar power to Oregon residential homes. With cloudy days being a normal occurrence in Oregon, cost-effective solar power has been something seemingly out of reach for most Oregon homeowners in the past until Purelight Power introduced their new energy and cost-efficient solar panels and installation services to the nearby areas.
In 2020, the Solar Installer is looking forward to offering new zero out of pocket programs, these state of the art solar panels, and their top-rated services to new areas in Oregon including Bend and Klamath. Soon, local residents will be able to wipe out their power bills and go solar for no upfront cost using Purelight Power's new energy-efficient solar power systems and panels.
While every business faces challenges in their first year in business, some, like Purelight Power are fortunate enough to enjoy early success too. One such victory was becoming the top-rated and largest solar company in southern and central Oregon within their first year of business.
When asked about his proudest achievement so far as the co-owner of Purelight Power, Dusty said "We have really good reviews but that doesn't mean we're perfect. Some of the 5 stars we received were because of our willingness to do whatever it takes to make it right and make the customer feel like they've been taken care of." Positive reviews stem from their premium customer experience, which includes free custom solar estimate, design, and fast solar panel installation at an affordable price. "What makes our company special is the care we put into every customer's experience to make sure we treat them like family" Dusty added.
Purelight Power has big plans for the upcoming year. One of their core objectives is to continue their growth into Klamath, Bend, and eventually Roseburg, Oregon.
Purelight Power would also like to thank friends, customers, and all its partners for their well wishes on this happy occasion.
Release ID: 88969750