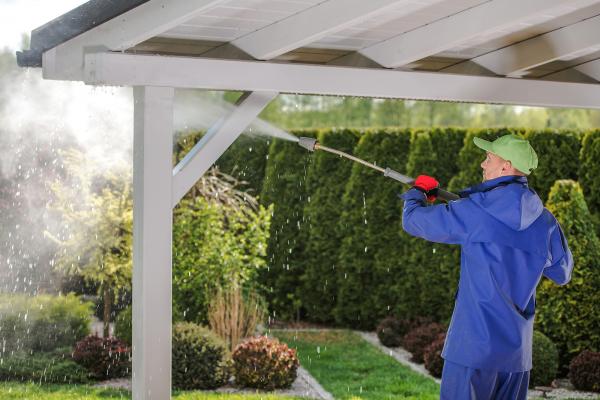 - November 17, 2020 /NewsNetwork/ —
A high quality and affordable new pressure washing service has been launched by Billings Lawn and Landscape. They offer this pressure washing service alongside various other lawn and landscaping services, and it is aimed at anyone that is looking to clean difficult areas of a property such as driveways and roofing as well as prevent property damage from mold and mildew.
For more information please visit the website here: https://billingslawnlandscape.com/pressure-cleaning-service/
Billings Lawn and Landscape is a lawn care and landscaping specialist that strives to offer the best quality, professional lawn and landscaping services whilst maintaining an affordable price. The company offers an array of different services such as commercial lawn care, lawn maintenance, fencing and special events services in addition to the pressure washing service.
Customers will see that the newly launched pressure washing service provided by Billings Lawn and Landscape aims to not only clean difficult to clean or reach areas of properties such as roofing, ceilings, driveways and patios, but also help prevent damage from mold and mildew. The pressure washing service can transform areas of a property such as a roof or driveway as there is often large layers of grime and dirt that builds up over years and can be extremely difficult to remove.
Mold and mildew can be devastating to properties as it can eat away at materials such as steel and cement, greatly reducing the lifespan of these materials. Moreover, mold and mildew can quickly destroy paint meaning that if not caught in time, it can cause more of an issue due to the requirement of repainting on top of cleaning and getting rid of the mold and mildew.
Mold and mildew can appear anywhere in a property such as behind drywall, under carpets and in attics. It is more common in shaded areas of the property. In addition to this, mold spores are unhealthy and can cause illness including allergies and infections, meaning it is important to remove mold and mildew as well as the spores from a building.
Those wishing to find out more can visit their website on the link provided above.
Release ID: 88986052