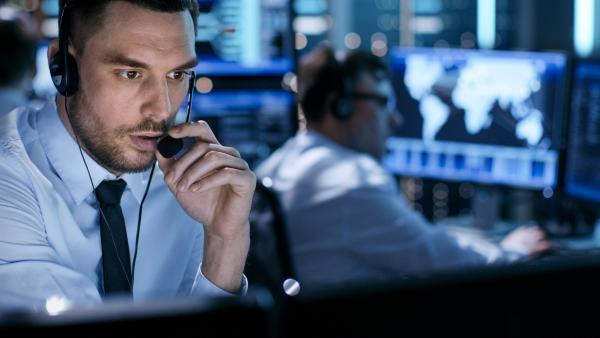 - September 8, 2020 /PressCable/ —
Orange County, CA based company Technology Source has launched a new service offering managed firewalls and security technology to companies disrupted by cybercriminal attacks.
More information is available at https://www.technologysource.com/services.
Technology Source, a tech distribution and sourcing firm, can prevent DDoS attacks at the network level before they even reach a company's server, by identifying the best managed firewall protection. Founded in 1998, Technology Source is a technology solutions distributor with connections to over 500 service providers worldwide.
Cyberattacks, otherwise known as DDoS (Distributed Denial of Service), can bring down company servers and disrupt legitimate business traffic. The newly launched firewall solutions service links online business with managed security service providers (MSSP), which protect against DDoS.
DDoS attacks happen when cybercriminals flood a server with traffic to disrupt the system's operations. These cyberattacks intend to make a website or application inoperative for a significant period of time and prevent the server responding to legitimate online traffic. However, Technology Source's new service can connect online businesses with managed firewall service providers, which systematically identify and stop DDoS attacks before they even reach a server.
Managed firewalls are designed to screen traffic for potential malware, before feeding this data back to cybersecurity experts who can block the attack before it affects the server. Made up of software and hardware, managed firewalls prevent unauthorized access from private computer networks.
These firewalls are regularly monitored and updated by qualified managed security service providers (MSSPs), who address security threats and monitor network traffic on a company server.
Technology Source pride themselves on excellent customer service and will help a site to research, design, and source technology, including managed firewall solutions, to keep business running smoothly.
Technology Source's previous clients range from 5 employee companies to 5,000 employee companies. Their tech providers cover Cloud, Telecom, IT, Security, and Software products to create customs solutions for commercial technology needs.
A spokesperson for the company said "Our commitment to relationships, state-of-the-art tools, breakthrough strategies and ongoing training helps us to deliver solutions that will meet or exceed all of your business requirements. We focus on helping our business and enterprise customers find the best solutions at the best prices available."
The newly launched Technology Source managed firewall solution services are also locally available to companies in San Diego and San Jose, CA, in addition to Scottsdale (AZ), Nashville (TENN), Dallas, (TX) and London, UK.
More information on pricing and contact details can be found by clicking the URL above, or by calling +1-800-340-8115.
Release ID: 88975864