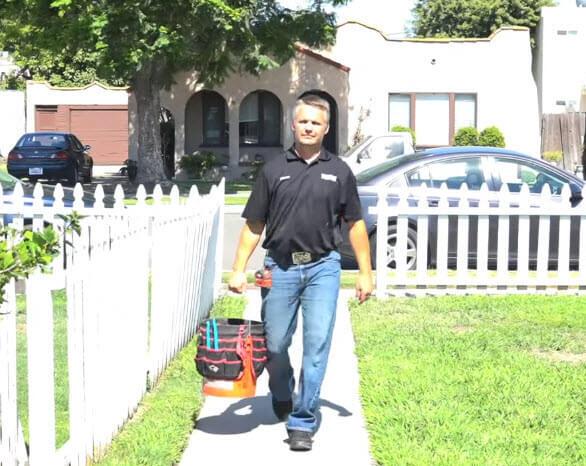 - September 25, 2020 /PressCable/ —
Suburban Plumbing, a leading Midway City, California-based plumbing installation and repair contractor, is celebrating its more than 30 years of experience in residential and commercial plumbing solutions, bringing a host of these services – from water heater repair to trenchless sewer repair and everything in between – to Huntington Beach area customers.
"Suburban is one of Orange County's most respected plumbing businesses for both home and commercial projects, and we are proud to be including our valued customer base in our revelries as we recognize the three decades of experience we bring to the surrounding community," states Johnnie Maynard of Suburban Plumbing. "After all – a business is nothing without its customers, so, in understanding that, we have made a promise to continue offering exceptional workmanship from licensed, insured and bonded pros who always go above and beyond on every job."
For more information visit https://suburbanplumbingoc.com/huntington-beach-plumber/
Since its founding, Suburban Plumbing has delivered trusted service to residents and businesses within its OC reach of operation, regularly acknowledging the many clients who have contributed to the company's success. In fulfilling a mission statement that puts the customer front and center, Suburban focuses on the keys that yielded this success, primarily communication and customer service, its representatives always treating customers the way they would want to be treated.
"This is something I have instilled in my staff since the beginning," adds Maynard. "It's important to understand that when a customer asks about our services, he or she is in need; in these situations, we see no reason to take advantage of anyone or bloat prices for the sake of doing so. It's not the way we do things.
"From the compassion exhibited by our employees answering the phone to the service provided by our techs, we do our best to ensure our customers' needs are met and their experience is unparalleled."
To this end, Maynard and much of his staff have committed themselves to identifying opportunities for improving the customer experience, realized by their regular attendance of business, marketing and technology conferences to learn about new tech and practices that could be applied to the Suburban operation.
Further, everyone in the Suburban Plumbing family shares the same commitment to excellence, an effort that has helped the company remain in business for as long as it has. In starting out small, Maynard and the Suburban team never imagined that they would be as large as they are today, yet the company continues to choose new staff members who prove how much they genuinely care about providing clients with quality services.
"In considering the three decades of experience we have gathered as a Huntington Beach plumber business, it is amazing to witness not only our growing number of employees, but the change in the way plumbing services are actually provided," concludes Maynard. "Professionals understand that as the plumbing business continues to grow and change, so must they, and customers can be sure they will get assistance from the best and most qualified plumbers in the OC when they call on the services of Suburban."
Suburban Plumbing, plumbers in Huntington Beach offering plumbing repairs that include slab leak repair, is located at 14933 Adams Street in Midway City and can be reached by calling (714) 922-3555. For more information visit the website cited above.
Release ID: 88978285