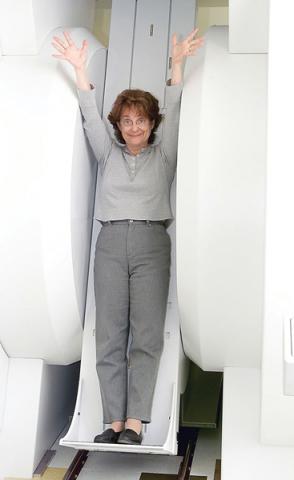 - September 23, 2021 /PressCable/ —
Open MRI scanners use the same diagnostic imaging procedure as the "older technology" closed MRI, however open MRI can more comfortably accommodate patients in a less confining, claustrophobia-free environment. Today a health magazine based near Washington DC, has released information about the world's first and most advanced positional open MRI scanner, which is now available in Rockville, Chevy Chase, Oxon Hill, Greenbelt, Owings Mills and Clinton, Maryland.
The full report provided by Washington Open MRI has been published locally in Your Health Magazine's annual "Health Technology" issue, as well as on their website, yourhealthmagazine.net. The magazine with this report is available at stores, pharmacies, public libraries and many doctors' offices in Prince George's, Montgomery, Howard, Anne Arundel, Charles, St. Mary's and Calvert Counties in Maryland.
Washington Open MRI was established in 1993 with a mission to provide the highest-quality MRI imaging services in a comfortable, professional environment. Only available at Washington Open MRI, their revolutionary open MRI scanners feature the world's only multi-positional patient positioning system. This allows patients to be scanned in the position that most accurately reveals patient pathology, and has been proven time and again as the best choice for those seeking the best of care. Patients can be scanned lying down, or in the sitting or upright positions. Patients can even watch TV during many scans, and a loved one is welcome to join them (in many cases holding the patient's hand and calming any anxiety).
This report hopes to bring greater awareness of the capabilities of open MRI scanners versus the conventional anxiety-producing MRI. Traditional MRIs are performed inside a closed-in cylinder, which the patient must be confined to for the duration of their scan, lasting anywhere from 15 minutes to over an hour. Open MRI scanners do not completely surround your body so they virtually eliminate feelings of confinement or panic and anxiety that many people feel during a traditional MRI procedure. This is ideal for claustrophobic, obese and older patients.
The report highlights the unique ability of Washington Open MRIs scanners. The full length of the spine can be imaged in the normal weight-bearing posture, even with the patient touching their toes for full flexion images of the lumbar spine. Unusual patient positions that are impossible with conventional "lie-down" MRI scanners are routine on Washington Open MRI's new stand-up open MRI.
Open MRI is a painless procedure that does not use harmful x-rays, and there is no compromise in image quality as the Washington Open MRI scanners conform to the highest standards of certification required by the imaging industry.
Everyone should take the time to read this important report to learn how advanced open MRI technology can ensure the most professional radiologist-reviewed reports, which are crucial to your continued health.
To read Washington Open MRI's article, "The World's Most Advanced MRI Scanner," and more informative and educational health articles authored by Maryland and Northern Virginia health professionals, visit www.yourhealthmagazine.net.
Release ID: 89046378