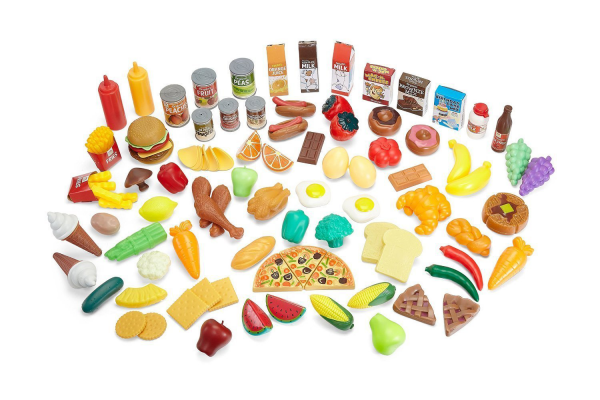 - January 17, 2017 /PressCable/ —
How many times have there been a news story of product recalls of children's toys, because a production company chose to cut quality to save money? Mommy Please has vowed to make a difference and stated again this week to produce only the highest quality pretend food toys for children.
"We understand that our product is designed to be used by children, primarily young children. When young children use a product, you know that the toy will end up in their mouth at some time. As a manufacturer, we understand the responsibility to produce a product that is safe for children," offered Mommy Please spokesperson Elsie Murphy. "Although the cost may be slightly higher, we will only use BPA-free plastics for our pretend food set. Everything we do is designed to ensure we have the highest quality product for these very special young customers."
Designed to introduce new food choices through play, the Mommy Please pretend food set is made of 125-pieces of many different foods, both healthy and unhealthy. The variety is included to help children learn about different foods, and how to make healthy food choices. As an extra learning tool, some of the food pieces contain nutritional ingredients or fun food facts. The goal of Mommy Please is to help children establish healthier eating choices at a very young age.
Over 325 customers have taken the time to write reviews for the Mommy Please pretend food set on the Amazon.com listing. A verified purchaser wrote a new five-star review today saying "I bought this set for my eight-year-old granddaughter's birthday. I was very happy with the variety of play food and especially the quality and durability. She loves it and I'm sure will enjoy many hours of playtime in the "kitchen." This is the third time I have bought a kitchen play set of food for grandchildren, and it is by far the best value in terms of quantity and a quality product."
The Mommy Please pretend food set is currently on sale for $24.97, 45% off the suggested retail price. Free shipping is available on all purchases over $49.
About Mommy Please: "Mommy Please has worked tirelessly to bring children a play set that will never cease to keep their imaginations going. We strive to ensure that happiness, education, and creativity are all incorporated into play time every single day. As a company that focuses on family values, Mommy Please intends to influence the lives of families around the world."
Release ID: 161998