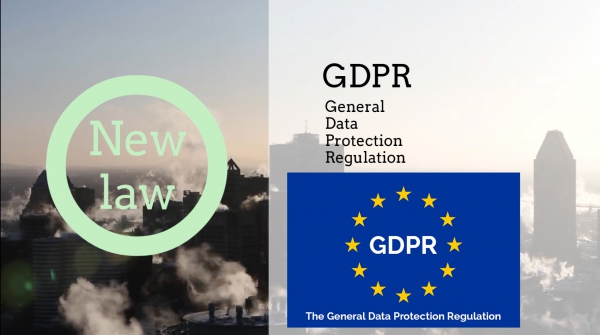 - November 19, 2017 /PressCable/ —
It's just 6 months until a major European data law change which will affect every business in the Northampton and Milton Keynes area– and most still aren't ready.
That's according to Peter Ravi, an expert on GDPR and director of local IT support company Proactive IT Support Ltd. https://fastproactiveit.com/
The General Data Protection Regulation – GDPR – is major change in the law regarding storage and protection of private data.
It comes into force on 25th May next year… just six months' away.
"At least three quarters of the area's businesses are not ready for this major change," Peter explained.
"It's the biggest change since the Data Protection Act in 1998. Of course, the way we behave online has changed considerably since then. That's why this new law is coming in across Europe."
Brexit is underway but British companies are not exempt from this major law change.
The average adult in Northampton now spends more than 20 hours a week online.
The main aim of GDPR is to give individuals a greater level of control over their personal data.
Which means that all companies who hold any customer information will be subject to strict rules.
The government has confirmed the law will come in regardless of Brexit.
Peter added: "Every business is affected, no matter how small or big. The first step is to start with a comprehensive data audit to see what data they have and where it's being stored.
"I have written a new guide on GDPR, which can be downloaded from our website."
Proactive IT Support Ltd has been around for several years, and now looks after hundreds of local businesses in the Northampton and Milton Keynes area. The company staff are specialists in computer repairs, Server PC network support and cloud services.
The guide is available for free at https://fastproactiveit.com/
Release ID: 264015