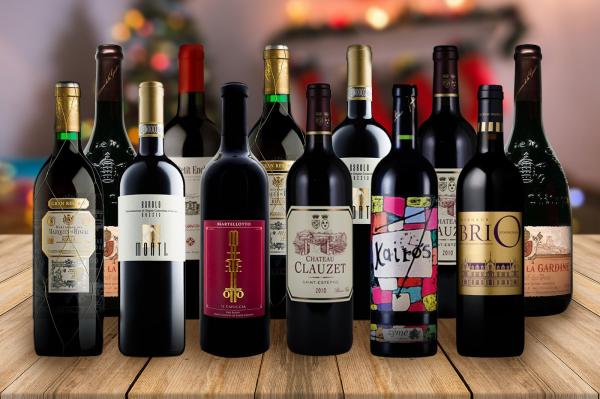 - December 17, 2020 /PressCable/ —
As a follow-up to their recent successful Instant Wine Cellar 2020 Gift Guide, Big Hammer Wines released a new online Christmas 2020 Gift Guide to inspire wine gifting this holiday season.
The free guide features highly coveted top-rated wines chosen by BHW's expert tasting professionals. The guide makes it easy to choose the right wine or a combination of wines to delight every wine drinker on their holiday shopping list.
"As consumers continue to migrate wine shopping online due to the COVID-19 pandemic, we are making it easier than ever to choose high-end wines. Our wines will please even the most discriminating palate," said Greg Martellotto, owner of Big Hammer Wines.
Find details here: Big Hammer Wines Instant Wine Cellar
Martellotto added, "Because people continue to spend more time socializing at home, they want to make the experience better and are drinking higher-quality wines. They want to drink wines like they might have had before in their local restaurant. Throughout the country, people are upping their home-drinking with better wine."
The Christmas 2020 Gift Guide makes choosing outstanding wines simple. With a click of a button, customers purchasing at least a 6-pack of wine will have it delivered to their door with free shipping. Shoppers can mix and match by adding individual bottles and customizing their gifts.
Big Hammer Wines is a national leading online wine retailer well-known for delivering wines of quality and value. Their professionals taste thousands of wines every year and make available to its clients only those meeting their rigorous standards.
Featured wines include:
— Aftermath Napa Valley Cabernet Sauvignon
— Château de la Gardine Cuvée Génération Châteauneuf du Pape Rouge
— Monti Bussia Barolo
— Zyme Kairos Veneto Rosso IGP
— Le Vins de Vienne St Joseph Rouge Les Archevêques
— Château Clauzet Saint-Estèphe Cru Bourgeois
— Martellotto "Il Capoccia" Reserve Happy Canyon of Santa Barbara Red Blend
— Heir Apparent Cabernet Sauvignon Reserve Napa Valley
"Shoppers are routinely overwhelmed by walls of wine in the local grocery store or big-box retailer. Our gift guide provides shoppers with a simple way to gift wine of extraordinary value, saving both time and money," said Martellotto.
All wines are on offer at significant discounts, with the lowest prices found anywhere. Wines are available in limited quantities and will sell out quickly.
Release ID: 88990306