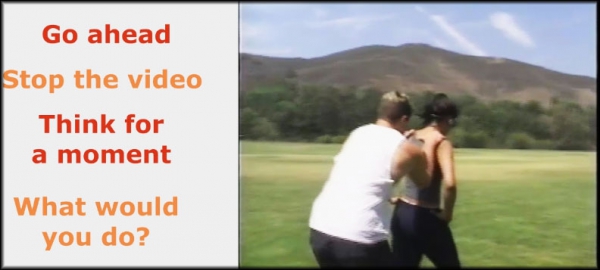 - August 9, 2016 /PressCable/ —
Creator of online self defense video course, Surviving Chance launched a new website to be able to reach more audience and effectively market the services they're offering. The newly built site was created by talented web developers and designers with the end users in mind. At a glance, site visitors can now comprehend what Surviving Chance is all about and why is it important in today's urban landscape. "My goal is to empower people. I want others to realize that they can have the inner courage and physical strength to defend themselves. It shouldn't take a tragic episode to want to learn some basic self-defense moves. My hope is that I can teach individuals these concepts" stated Michael Tom, creator of Surviving Chance (https://www.survivingchance.com/)
The new website was launched earlier this year. It contains all the information about the company and what it offers. To celebrate the site launch Surviving Chance, for a limited time, is offering its premiere online self defense course for only $19.95. The sites online video and FAQ section answer all the questions customers and visitors might have. "This course is makes a terrific, possible life saving, gift to young college coeds going off to school", said Tom. Apart from the online course, the company also offers home and office courses wherein rates vary on the number of individuals. Rates for these packages can be found in the website. "If you are one of the many who has no time, interest or extensive martial arts training, Give Surviving Chance, a chance! The entire class only takes less than 2 hours" said Tom.
Apart from better user experience the new website also aims to provide site visitors a clean modern design equipped with easy to navigate functionality and content rich experience. "Surviving Chance was designed with the everyday person in mind. The focus is on people with no time, interest or extensive martial arts training. It is designed to give you that extra time to escape. It is designed to save your life. Visit our website to learn more" ended Tom. The company also released this online self defense video course testimonial video: https://www.youtube.com/watch?v=VzeywdTRc9s

Surviving Chance is an self defense course that can be taught in a class setting or viewed online online. The course designed to make students mentally alert and provide them with step by step techniques that can give them the element of surprise and give them the effectiveness to be successful in an unavoidable confrontation. The creator of the course, Michael Tom was born in the 1950's and was raised in downtown Los Angeles. As an "inner city kid" he had to learn how to defend himself at a very early age. When he was eighteen years old began his formal training in Chinese Kung Fu. His instructors were Sifu Carl Totton and Sifu Douglas Wong and during this time they were developing a Kung Fu program, which later expanded to be one of the most successful schools in the Los Angeles area. For the last twenty-five years Michael Tom has been teaching self-defense techniques derived from Kung Fu. Tom's mission was to show the everyday person how to defend himself against an attack and this is how "Surviving Chance" was originated.
For more information how to get the Surviving Chance online self defense course or on their services contact Surviving Chance today by visiting their website @ https://www.survivingchance.com/
Release ID: 127062