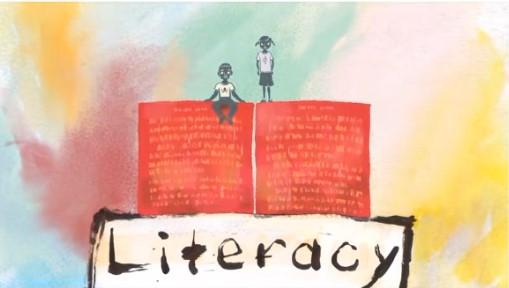 - September 11, 2020 /NewsNetwork/ —
Reading Head Start has announced the availability of its "learn to read" program. The online-based learning platform is aimed at teaching literacy skills for children from ages two to nine.
More information is available at https://www.teachurkids.com/rhs02
The newly announced web-based interactive program is co-founded by a leading pediatrician and is strictly for English-speakers. It targets issues like illiteracy, lack of confidence, academic failure, and other reading difficulties that children face at times.
Dr. Needlman posits that literacy is the cornerstone on which all of education is built. As such, the co-founder believes that in order for children to be successful in the area of education they need to start learning to read at an early age.
According to statistics posted on the website, in 2019 only 66% of American students in the 4th grade met or exceeded the lowest of three standards measured by the National Assessment of Education Progress (NAEP). This indicates that over 30% of the nation's 4th graders have failed to meet the lowest standard measured by the NAEP.
Given these statistics, Needleman surmised that there is a definite literacy crisis in America's education system. The online reading program was created to help children improve their reading skills in an effective and engaging way. This interactive program features easy and fun lessons with simple approaches.
The virtual platform highlights some of the warning signs that might indicate that one's child is at risk of falling behind in reading. Among them are anxiety about reading, difficulty understanding what was read, poor spelling and writing skills, lack of fluency when reading aloud, and being easily distracted.
The platform's coordinator advocates parents to look for these warning signs so that they could be dealt with at an early stage. Upon detection of the warning signs in one's child, parents themselves may harbor certain fears concerning their child's future. Among them is the fear that the child is missing out on and may have a hard life.
Given these and other fears, Needlman advises that parents read aloud to their children from an early age. This will not only help alleviate their worries concerning their child's future but will also contribute to their intellectual and emotional development.
Reading Head Start's literacy program was designed to improve comprehension, to develop a literacy foundation, and to promote academic success and confidence in children. The program also aims at giving them a reading advantage above their peers.
Interested parties can click on the link above or visit Reading Head Start's Facebook page https://www.facebook.com/TeachUrKidz for more details.
Release ID: 88976353