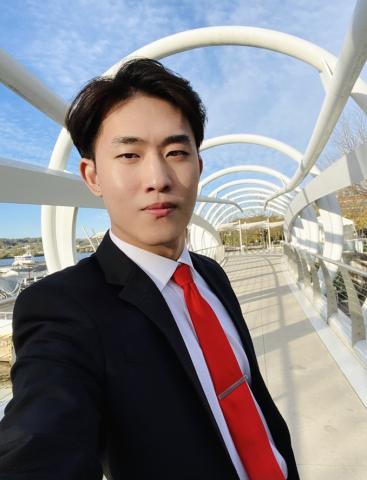 - May 27, 2021 /NewsNetwork/ —
Digital marketing and coaching agency, CannonSuite, is promoting private coaching services aimed at enabling young aspiring entrepreneurs to transition out of their 9-5 job into the world of business. Head mentor and coach, Nicholas, has been inspired to help youngsters and practically anyone who has dreams of becoming a business owner make that transition.
You can visit CannonSuite's website to sign up on the waitlist today for an opportunity to work with Nicholas in his mentorship program. Sign up today at www.cannonsuite.com.
The service endeavors to help motivated people in position themselves properly to be able to compete against the more established players in their respective industries. To this end, CannonSuite deploys a series of hyperlocal ads designed to drastically improve their clients' online exposure in the locations they serve.
In addition to CannonSuite's coaching program, Nicholas offers marketing and visibility solutions as well. As a comprehensive offering, the service begins with the creation of content on the clients' behalf. The agency employs a network of talented specialists who possess extensive experience in producing content for various niches and in multiple formats.
With content made available as articles, podcasts, PDFs, slideshows, and videos, CannonSuite is able to tap a longer list of platforms for their clients' campaigns. The distribution channels they are partnered with include major online publications and hundreds of other high-traffic websites.
The association with these popular sites is expected to boost consumer trust in the brands being promoted. With more links leading to their websites, clients also stand to benefit from better search engine rankings.
Through an initial consultation, CannonSuite takes the time to ascertain the suitability of prospective clients' businesses with their new advertising service. Local business owners can also rest assured that their campaigns will be guided by a solid plan, which is provided at the start of the service.
A representative from the agency explains, "We'll analyze your current visibility for your business across your competition and gauge where the opportunities for growth are available. We'll create a plan for your campaign and a system to measure progress for your growth."
With their latest service offering, CannonSuite is hopeful to be able to provide local businesses and aspiring entrepreneurs with mentoring and advertising benefits that are typically only enjoyed by big brands with virtually unlimited budgets.
Interested parties may find more in-depth information at www.cannonsuite.com.
Alternatively, those who wish to request a proposal from the agency may send over an email to han.nicholas.t@cannonsuite.com.
Release ID: 89020110