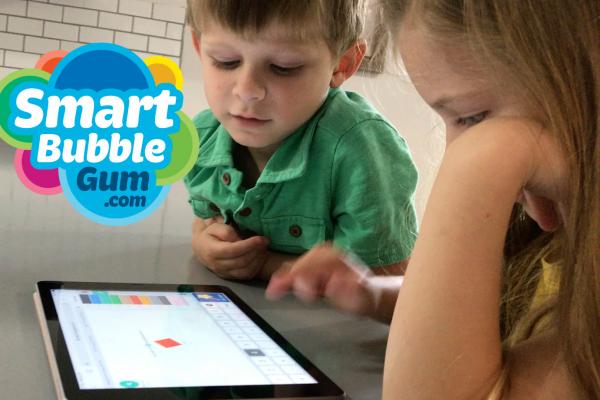 - January 26, 2021 /NewsNetwork/ —
Since 2013, Smart Bubblegum has been laser-focused on providing parents educational tools and materials to supplement their children's education beyond the classroom. This mission has become more critical due to the pandemic's continuing impact on school districts throughout the country. Many parents are worried about their children falling behind. Smart Bubblegum helps them fill the gap between school and learning.
Find details here: https://SmartBubblegum.com/
Company founder, Bob Twaalfhoven, states "Educational apps are an exceptional new way for our kids to become more literate and the closest you can come to having your own private tutor. And they are fun, too!
The company's goal is to improve global literacy. A dedicated team of education experts research and vet every app, tool, and resource. Only trusted, engaging, and effective apps and tools make it through the process. The company is totally independent and has no commercial relationships with any provider.
According to significant research, children learn more when playing. Play impacts the brain by improving memory and promoting the growth of brain cells. Children who are engaged while learning develop stronger skills, including language, problem-solving, creativity, and reasoning. Smart Bubblegum believes children get smarter the more they play, so every app is vetted by children to determine engagement.
While playing with fun apps, children are exposed to new ideas and concepts. They can develop new interests or go deeper into existing passions. Learning through play increases children's curiosity and imagination, leading to a willingness to take on more challenging materials. Their confidence increases as they advance their learning.
Depending on each child's needs, parents can choose to build and reinforce basic skills or help their child learn new skills more quickly. Given the pandemic, many children need to supplement school lessons to keep up. Others can advance their learning to be better prepared once they go back to school. Because every child learns differently, parents can find apps which match their child's knowledge and skill level.
Fun screen time can lead to powerful learning with the right tools.
ABOUT Smart Bubblegum
Bob Twaalfhoven, originally from the Netherlands, founded ABCapps.com in 2013 with the goal of making a positive impact on world literacy.
An MIT graduate, he started several software companies and noticed that it was only by chance he could find good programs and apps. Because there are millions of existing apps and more coming online every day, finding the right educational apps is difficult. These apps make-up the third largest category.
Knowing the internet makes access to knowledge so easy, Bob started curating a collection of the best learning apps for children. Children get better learning and parents reduce time, cost, and frustration from having to research on their own.
ABCapps was recently rebranded to Smart Bubblegum.
Release ID: 88994916