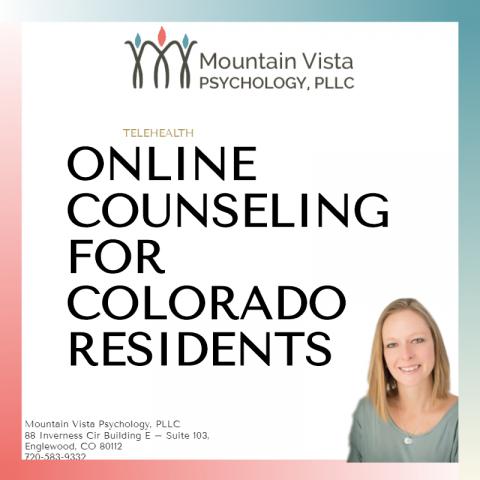 - April 4, 2020 /PressCable/ —
During this time of crisis in our country, so many people are feeling anxious and stressed. So much feels scary and out of control. If you are struggling at this time, please know you can get help! At Mountain Vista Psychology, we want to help and support you and your family through this time. We are currently offering online video counseling also known as telehealth to our community.
What is online counseling?
Online counseling is very much like in-person counseling only you get to stay home and safe. Instead of heading to the counselor's office for therapy, you meet your therapist on a video platform on your laptop or computer. It is kind of like talking to someone via Skype or FaceTime only the platform we use is HIPPA compliant to protect your confidentiality.
Is telehealth effective?
You may be wondering if online counseling is as effective when it is not done in person. The research to date indicates that for most people and situations it is! This is great news because you can get the support you need NOW! You do not have to wait until the situation with Coronavirus is over and let the stress build and get worse….you can get the help you need today!
Who is a good candidate for video therapy?
At MVP we have counselors who work with kids (most kids 11 years old and older can benefit), teens, adults, and couples via telehealth. If you are interested in pursuing counseling, give us a call and we can talk through your situation to see if online therapy may be a good option for you. We are here to help and support you in this time.
If you would like to learn more about telehealth in this time, please reach out to us. We are here to support you. Please call us at 720-583-9332 or email info@mountainvistapsychology.com We are all in this together, so please don't wait to get help!
Release ID: 88952372