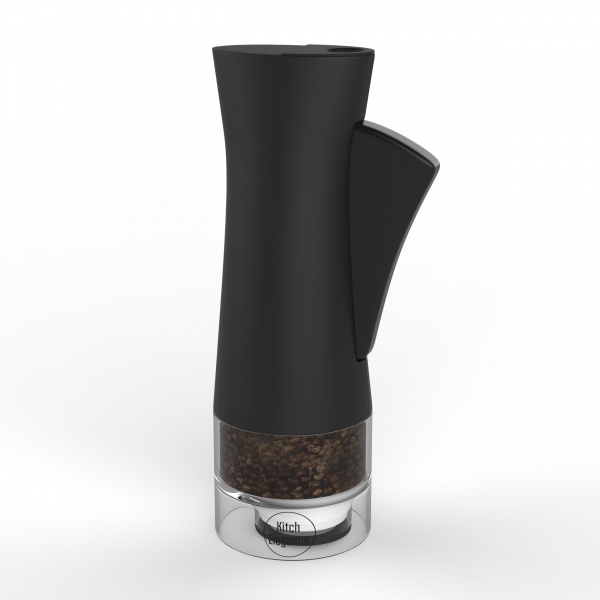 - September 27, 2016 /PressCable/ —
The popular kitchenware label Kitch Elegance announced the launch of its premier One Handed Salt & Pepper Mill with a unique, adjustable and ergonomic ceramic grinder mechanism designed to easily grind salt and peppercorns with one hand.
More information is available at https://amzn.com/B01I3PAW2E.
The Kitch Elegance is a prominent Amsterdam-based kitchenware label founded in late 2015 with the mission to develop and provide a range of high quality kitchen products that could combine elegant designs and original features for an easier and more convenient cooking or kitchen experience with highly affordable prices worldwide.
The highly popular company has announced the launch of its One Handed Salt & Pepper Mill, a premier and convenient kitchen tool combining a unique stylish look tailored to suit any kitchen or dining table décor and an ergonomic ceramic grinder mechanism that allows for an easy grind of salt and pepper with only one hand.
The unique salt and pepper grinder employs only quality materials to ensure a strong, sturdy and long lasting solution that includes an adjustable grinder mechanism, transparent bottom and tight silicone lid, ideal to ensure not only a convenient and flexible grinding experience but also a comfortable grip and easy clean or refill while keeping the contents fresh and avoiding spills.
More information on the highly popular Kitch Elegance or its premier customer service philosophy and the range of high quality kitchen tools with innovative and original designs to ensure a convenient and premium cooking or meal preparation experience at highly affordable prices, including its newly announced One Handed Salt & Pepper Mill available on Amazon, can be consulted through website link provided above or at https://youtu.be/BhXYGsXAPvQ.
The Kitch Elegance explains that "our mission is to bring elegant and unique kitchenware at an affordable price to customers worldwide. When we created Kitch Elegance, we realized that there wasn't no premium high quality kitchenware out there at a reasonable price. It is either going for a low price and a low quality product or choosing a high quality product but paying a steep price. So, we made it our quest to provide the best quality products against the best affordable prices".
Release ID: 134331