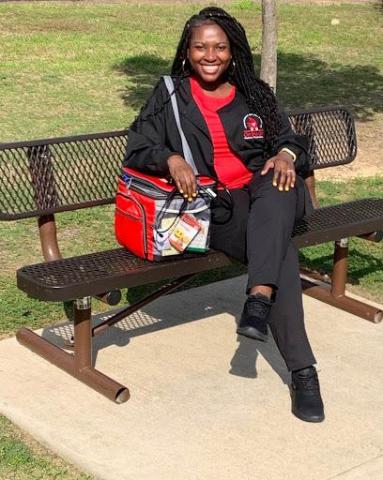 - January 19, 2021 /PressCable/ —
Quest Diagnostics & Labcorp have a New Competitor in the Dallas Fort Worth Market
On the Go Mobile Phlebotomy is an emerging company located in Dallas, TX that is giving the giant diagnostic testing and employment services industry a run for their money! Essentially, they are a mobile diagnostic lab that is able to see patients and visit employers on-site to conduct mobile blood draws for the healthcare industry or drug testing for small businesses.
This is a big deal because people typically will visit a quest diagnostic lab for blood testing services, or use Lab Corp for pre-employment drug screening and wait for a minimum of 1-2 hours to receive services. Using a mobile phlebotomy service allows employers, business owners, and patients to receive the services they need right in the comfort of their home or business. Healthcare organizations have the added convenience of getting blood draw services completed in the patient's home which is a win-win situation, especially for people with mobility issues or economically disadvantaged.
Business owners typically conduct pre-employment drug screening services for new employees at the time of hire, but then never screen their current employees unless there is a situation that triggers reasonable suspicion. Its widely known that greater than 70% of drug abusers are actively employed which equates to roughly 14.8 million people in the United States. With such a staggering statistic lingering over the U.S. economy, a fitting solution needs to be implemented, especially since employees have created clever ways to circumvent positive drug tests and remain employed.
On the Go, Mobile Phlebotomy is working with businesses in North Texas to crack down on drug abuse in the workplace and help employers to catch substance abusers directly in their tracks. Employers are increasingly hiring dfw mobile lab companies and deploying mobile phlebotomists to collect urine drug test within 30 minutes to 1-hour of suspicion. Rule violating employees are virtually caught while under the influence of banned substances and don't have the luxury of gathering fake substitute urine, nor are they given the opportunity to consume substances that reduces the detectability of banned substances in a short period of time.
You can have any lab test now, as in any drug test or diagnostic lab measurement scheduled and completed the same day you call. The mobile phlebotomist completes the services in less than 15 minutes. With such added convenience, the major companies will have a significant competitor added to the marketplace.
Release ID: 88994045