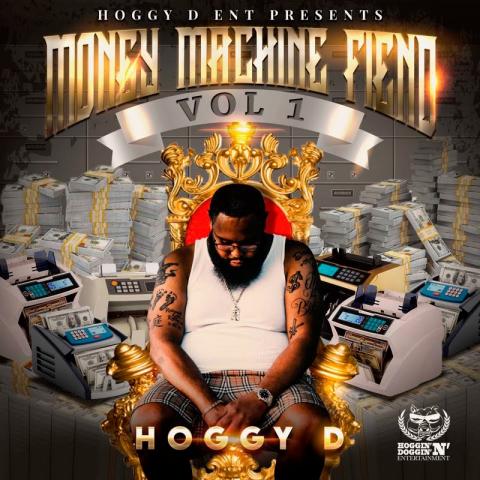 - June 25, 2020 /PressCable/ —
Omaha, Nebraska native Hoggy Dynomite, better known as Hoggy D, has recently released a new album entitled Money Machine Fiend.
For more information visit https://open.spotify.com/artist/2iUROknqZvTqquSIe3lRcS?si=uzmWkbkdQni-92Y1mVg8ig.
Hoggy D's latest album was released on June 5th, 2020. To mark the event, the album is currently available for free download on Spotify.
His new album features some of his best work. It comprises of 11 songs and reflects his grit and resilience in regards to making money. Not only does the album talk about what he does to make a living but it also seeks to teach the culture that should be invested in changing their lives with hard work as the catalyst.
Hoggy has the mind of a modern businessman and this is reflected in several songs on his album. The album is titled Money Machine Fiend because it is a direct representation of his mental attitude in relation to money. He is committed to earning at all costs.
The Omaha native started writing and recording music in the fall of 2009. His first mixtape sold 1000 copies and encouraged him to keep making music. To date, he has released four mixtapes and has worked with notable acts such as Zaytoven, Berner, Boosie Badazz, Kevin Gates, Payroll Giovanni, Mozzy, Ampichino, Rich the Factor, Young Dolph, and more.
Unlike many modern rappers, Hoggy's music is inspired by his love for his people and the struggle he has had to endure in the streets of Omaha. Though money is one of his main objects, he doesn't lose sight of the fact that having a lot of money is only a stepping stone to achieving a good life for his family. Music is truly his passion and he has poured all of it into his new body of work.
Interested parties can click on the link above for more information.
Release ID: 88965485