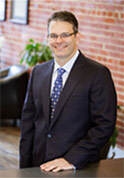 - March 31, 2016 /PressCable/ —
Daniel Stockmann, an Omaha drug trafficking lawyer, has recently concluded another successful case, but the events that unfolded are a somber reminder of Nebraska's unyielding legislation when it comes to all forms of marijuana and hash products. In fact, Nebraska Revised Statute 28-405 comes down especially hard on concentrated cannabis, labeling it as a Schedule 1 controlled substance, even though many states have made a move to legalize it to some degree.
Learn more at http://www.nebraskainterstatedrugdefense.com
In the latest case, the unnamed man from New York was traveling in Nebraska with 1.4 pounds of liquid hash product, valued at $250,000. Liquid hash is highly concentrated forms of cannabis, though it's often absent of the hallucinogenic THC. Similar products are sold freely in other states and are readily available in numerous online shops, as the low-THC or THC-free variety is typically sold as a supplement or health aid. However, due to Nebraska's strict marijuana laws, this and various other forms of cannabis are highly-illegal. The unwitting gentleman was picked up and charged with possession with intent to deliver or distribute a controlled substance.
"A lot of people don't realize how serious Nebraska will treat these substances, because they're not like basic marijuana," Mr. Stockmann said. "But it doesn't matter whether you have a tincture, wax, shatter, or oil. The state has no tolerance for any kind of cannabis-derived substance."
After thorough research, the Omaha drug trafficking lawyer was able to identify weaknesses in the state's case which enabled him to negotiate a plea deal on behalf of his client. The man was originally facing up to 20 years in jail and a $25,000 fine, though this was reduced to just a $1,000 fine with no jail time due to the skillful negotiations of Mr. Stockmann.
While the Omaha drug trafficking lawyer is glad to have been able to help his client avoid doing serious time, he also sees the need to generate awareness for how the state handles these types of cases. "Nebraskans are typically aware of the laws, but interstate travelers don't always realize they're doing something unlawful. There's a general disconnect in the minds of people between marijuana and these various cannabis derivatives, and when people leave a state where it is legal and come through Nebraska, it's a recipe for disaster." For one New York man it only resulted in a close call, thanks to the quick thinking of his Omaha drug trafficking lawyer, but not everybody is so lucky.
About Daniel Stockmann, Omaha Drug Trafficking Lawyer Omaha drug trafficking lawyer Daniel Stockmann has been serving the greater Omaha area for more than 15 years. He aggressively defends people from all over the United States who have been accused of Nebraska drug crimes. Whether it's a challenging RICO matter, drug trafficking, or simple possession, Mr. Stockmann carefully examines every detail of a case in order to provide the best possible defense strategy.
For more information on Stockmann Law, visit www.NebraskaInterstateDrugDefense.com.
Release ID: 108816