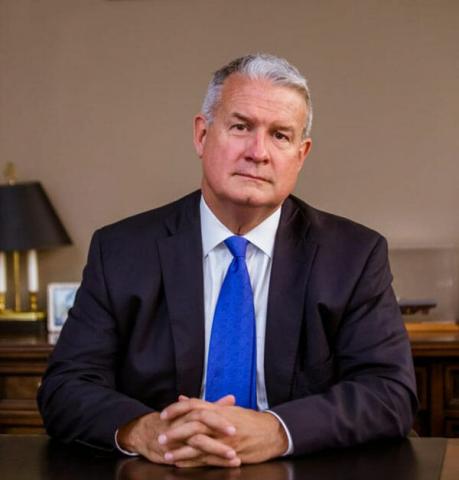 - November 9, 2019 /PressCable/ —
In January of 2019, new car seat laws went into effect and now Omaha, NE car accident attorney Matthew G. Miller reflects on the improvements he has noticed as a result. As owner of Matthew G. Miller, PC, LLO, Omaha car accident lawyer Matthew G. Miller has extensive experience with car accident injuries. "The new car seat laws impacted almost every age group," Miller explains. "The stricter age requirements are causing younger children to stay in rear-facing seats and older children to remain in car seats for a longer period of time."
For the first time, it is mandated by law that children need to stay in rear-facing seats until they are two years old. The biggest change states that children up to eight years of age now must be buckled up in the backseats of cars, regardless of their height or weight. "Most of the injuries children sustained in car accidents in Omaha resulted from not being in the proper safety seat," Miller says. "The previous laws allowed parents to eliminate the safety seat altogether or move the child to a booster seat prematurely."
For more information about Omaha, NE car accident injuries, click here: https://www.mgmillerlaw.com/practice-areas/auto-accident/.
New stricter car seat laws are being put into place across the country in an effort to reduce the number of injuries related to car accidents and the severity of the resulting injuries. "Children tend to be resilient and recover from injuries, but a substantial amount of injuries sustained in car accidents in Omaha could have been prevented if the car seat was used and installed properly," Miller advises. "It is necessary for the laws to become more stringent in order to prevent injuries from car accidents which are rising due to the fact that there are more trucks and distracted drivers on the road, and we are spending more time in our cars."
Read more about Omaha personal injury lawyer Matthew G. Miller's recent tips to prevent and manage Nebraska car accidents.
About Matthew G. Miller
A lifelong resident of Omaha, Nebraska, Matthew G. Miller has over 30 years of experience as a personal injury attorney. Educated at Creighton University School of Law, in Omaha, Nebraska, attorney Miller has been named one of the Best Lawyers in America and one of "Omaha's Top Lawyers" by Omaha Magazine.
Matthew Miller is known for his legal skills and ethics under Martindale-Hubbell's peer review rating system. Having worked on both sides of many personal injury cases, Matthew G. Miller has a unique perspective and understanding of the legal system and processes. His personal injury law firm in Omaha, NE focuses on auto accidents, personal injury, animal bites, construction accidents, brain injuries, spinal cord injuries, and wrongful death cases.
Contact
Matthew G. Miller, PC, LLO
9290 W. Dodge Rd #100
Omaha, NE 68114
Phone: (402) 558-4900
Release ID: 88933076