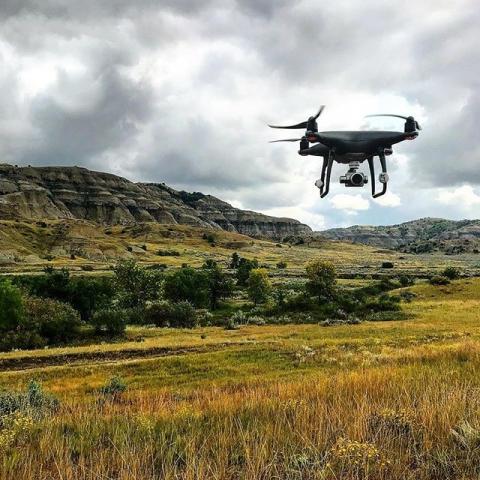 - October 30, 2018 /NewsNetwork/ —
Information is power. When it comes to the oil and gas pipeline industry, SolSpec Aerial Solutions are doing their best to provide their clients with as much powerful information as possible. This has recently manifested in the company announcing the launch of a new blog within their website focused on industry news and explainer articles, in the areas Solspec specializes in, like drone technology, aerial imaging, UAV solutions, 3D mapping and modeling, remote sensing, photogrammetry, aerial analytics, and stormwater management, to name just a few of the spaces that will be covered.
An effort is being made to keep the language as reader-friendly as possible so that those without great technical knowledge in the aerial imaging world can still benefit greatly from the blog. The enthusiasm surrounding the project is very high. You can see the new blog at https://www.solspec.solutions/blog.
"We think the blog is a great way to both keep readers informed on the latest news and share tips that may be valuable to them," commented Robert Blank, of SolSpec. "We are looking forward to opening up the conversation with the aerial mapping industry."
Recent blog posts have included a look at drone inspection services as a billion-dollar industry, an examination of what remote sensing is used for, how aerial analytics and imaging services are affecting the way businesses work, thoughts on gas asset management and much more.
SolSpec offers services in both the continental United States and Canada. These include doing drone or manned aircraft runs to map areas for future or existing pipelines, taking photos and uploading them to a secure platform, running analytics to forecast any future problems should they arise, and the ability to view the entire project in 2D or 3D, to name just a few.
Early feedback for the SolSpec blog has given it two thumbs up.
Jason S., from North Dakota, recently said, "I try to stay on top of the latest news concerning things like UAV solutions, stormwater management solutions, and oil and gas asset management, to better serve our company's interests. There are so many possibilities for drone uses and SolSpec has recently made it much simpler to get up to speed quickly."
Check out the new blog at the link provided above.
Release ID: 434290