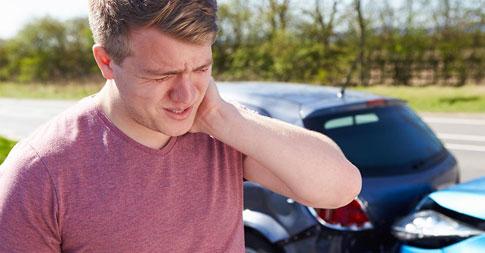 - October 27, 2021 /PressCable/ —
The clinic is now better positioned to efficiently treat walk-in patients, and encourages anyone in North and South Ogden, and the Weber County region to seek treatment if they have been involved in a motor accident.
More details can be found at https://www.healthforlifedc.com
The expansion of their walk-in chiropractic services comes in response to the latest road safety statistics, which reveal that, on average, there are over 6 million car accidents in the United States every year.
However, despite the frequency of motor accidents, it continues to be difficult for most Americans to access insurance and healthcare when involved in an accident, particularly when their injuries may be outwardly invisible, such as with whiplash.
As such, Health for Life Spine & Disc Center are committed to serving the often under-diagnosed and medically neglected conditions which can arise in the short, medium and long-term following an automotive accident.
The specialist chiropractic team understands that whiplash is a complex and interrelated condition which affects the spine and other bones, joints, ligaments, muscles and nerves throughout the entire body.
More details on the treatment plans they offer for auto injuries are available at https://www.healthforlifedc.com/best-chiropractor-ogden-ut
In the wake of a car accident, Health for Life Spine & Disc Center's primary focus is on treating both acute and chronic pain, and mitigating symptoms like headaches and dizziness.
From there, the clinic works to restore mobility, repair damage and improve strength, ensuring that a long-lasting solution to a patient's injury is found.
The center uses the best in cutting-edge chiropractic practice and research, and is also proud to offer patients non-surgical spinal decompressions, Vibronix treatments and laser therapy.
In addition to their walk-in services for whiplash, they continue to work with patients who are experiencing a range of conditions, including sciatica, migraine, vertigo, fibromyalgia and back, neck and joint pain.
Health for Life Spine & Disc Center in Ogden is staffed by a passionate team of chiropractors who believe that good spinal, neck and joint health is key to a fulfilling and happy life. They have a strong ethos of preventive and holistic care and assist their patients to build long-term healthy habits.
A spokesperson for the clinic said, "The Health for Life Spine & Disc Center is committed to providing the best chiropractic care available. We listen to your concerns and work closely with you to improve your everyday life. We strive to empower your body and balance it so it is in a better position to recover naturally, without use of unnecessary operations or prescriptions."
More information is available at https://www.healthforlifedc.com/best-chiropractor-north-ogden-utah or https://g.page/healthforlifeogden?share or at https://goo.gl/maps/q7mQeF9U2usdtcAp6
Release ID: 89050616