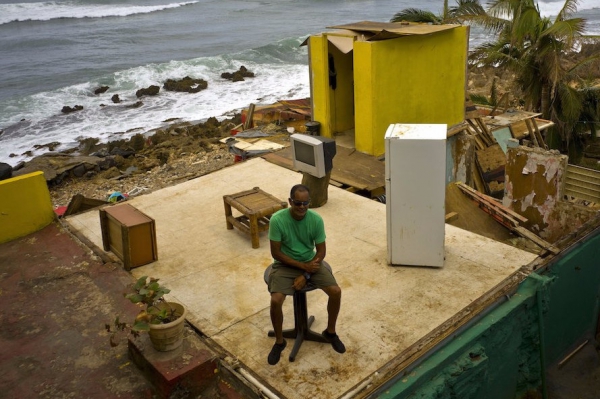 - October 19, 2017 /PressCable/ —
Anthony Jones of Hurricane Wind Power announced today they would launch off grid power operations in Puerto Rico to assist Victims of Hurricane Maria.
Anthony Jones owner Hurricane Wind Power announced the implementation of " Power 4 Puerto Rico" program. The idea is to get as many off grid small scale power systems to those with no power mobilized as soon as possible. Jones went on to say that he felt compelled to do something to assist the victims of Hurricane Maria in Puerto Rico and has established a fund for the " Power 4 Puerto Rico" program. Jones said he felt motivated to do something after witnessing gross inefficiency and failure of efforts currently underway to help the people of Puerto Rico. Jones went on the explain that efforts observed by industry giants focus on integrating renewable energy into long term rebuilding effort or in some cases has seen other companies selling "Hurricane Relief Kits" with parts that are not currently in stock. The need is desperate and the current state of supply requires consumer which have nothing to pay hundreds of dollars in shipping to get a battery or a solar panel with a glass front delivered in the hopes that the items are not lost or destroyed.
Jones has partnered with a freight forwarder Capital Transport and Pastor Robert Ruiz of Seventh-day Adventist church in Caguas, Puerto Rico. Hurricane has decided to focus on small off grid systems to help as many people as possible as all reliable information coming out the island is indicate of people without light or the ability to run a small cooler to keep insulin refrigerated. The current state of conditions as reported are that many residents especially in the impacted mountainous areas are unable to even power a radio. The establishment of this fund is to put into action a plan of action to act quickly and bring relief swiftly and to as many people as possible. The focus is to provide a 12 volt battery, solar panel and power inverter to those identified to meet critical need. Jones was realistic in his assessment of the scope of this project. Anthony went on to say it will not be possible to provide enough energy for air conditioning and many of the amenities of modern life. While it is not realistic to re power an island of this size in a short period with solar energy it is the intent to mitigate the effect of a disaster. This program will fill a void which others have failed to address with their relief efforts.Once the grid is restored the systems can be used as power stations for battery charging and will continue to lower the carbon footprint and will serve as emergency power stations for the program recipients. Instructions on how to hook up and use systems will be provided in the kits and Jones stated the goal is to have an installer to be able to visit to provide classes and instruction.
For more on the Power Puerto Rico program visit Power 4 Puerto Rico Donations
Information solar energy kits and the off grid components will be listed and more information on the program will be posted at https://www.hurricanewindpower.com/Power-4-Puerto-Rico
About Anthony Jones
Anthony Jones was founded in 2009 and serves the Renewable energy industry. It is known for award winning off grid renewable energy company.
Release ID: 252723