Republic of Korea - December 27, 2022 —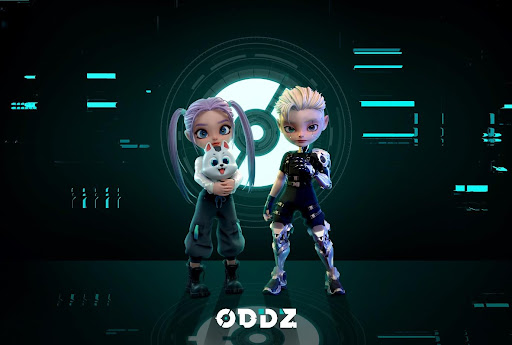 This month, mark the calendar for the release of an interesting project named ODDZ CITY.
ODDZ CITY reinterprets "The Wizard of Oz" in a dystopian science fiction setting. The project's unconventional approach to the market will conquer the hearts of many.
Indeed, the ODDZ CITY project centered around its characters and their IP (intellectual property) that they plan to expand to various businesses.
To introduce the story background of ODDZ CITY a webtoon will be released on the global webtoon platform "WEBTOONS", the world's largest digital comics platform, home to some of the biggest artists, IPs, and fandoms in comics.
But first, they announced on the 21st of December their airdrop event of a special NFT Edition featuring TT the cute robot dog character of ODDZ CITY. The NFTs will be airdropped to 50 participants through Gleam in the form of a lucky draw.
Users who own ODDZ CITY NFT are entitled to a number of benefits including a ticket to the future ODDZ CITY PLAY. In an interactive metaverse game, players join the ODDZ crew on a quest to build ODDZ CITY while cleaning up pollution and mutants from Emerald City and retrieving the Emerald.
Those interested in the event can find detailed information through ODDZ CITY community channels.
Meanwhile, users can also follow virtual pet influencer "TT" on social media. Lifestyle, kids, and dog-related content will be uploaded periodically targeting Generation Z.
In the future, ODDZ CITY NFT will provide NFT-Fi, which enables users to stake and grow characters. They will be available on the "ODDZ CITY Web 3 Platform," a De-Fi financial service created with optimized blockchain technology.

ODDZ CITY NFT Airdrop Event: https://gleam.io/qGBas/oddz-city-nft-airdrop-event
Contact Info:
Name: Marketing Manager
Email: Send Email
Organization: ODDZ CITY
Address: Republic of Korea
Website: https://www.reddit.com/r/ODDZCITY/

Release ID: 89087133