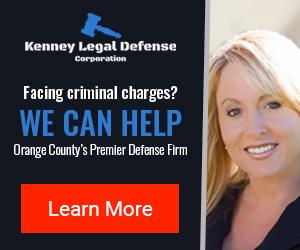 - February 4, 2020 /PressCable/ —
Kenney Legal Defense, Orange County, CA – For over 2 decades, the criminal defense attorney's at Kenney Legal have helped Orange County clients develop a comprehensive and effective strategy for cases involving misdemeanors, felonies and federal offenses. Karren Kenney with Kenney Legal Defense knows that criminal defense attorney's serve many purposes and can often greatly improve the outcome of a case – working to ensure that courts do not wrongfully convict defendants or impose excessive sentences for convictions. There are 100's of offenses that fall under these categories so it's imperative each client retain the right attorney with the most experience to create a sound defense strategy
If you're under investigation, law enforcement is not your friend. Contacting an attorney immediately is always recommended, especially when facing criminal or federal offenses. Karren Kenney is a top rated lawyer with years of litigation and jury trial experience. Karren Kenney is equipped with the knowledge and expertise to provide clients with the best possible outcome. Kenney works diligently to ensure each clients protection under the law.
Karren Kenney with Kenney Legal Defense passionately defends and fights for her clients' rights and freedom, which is best exemplified by her outstanding criminal defense performance record in the courtroom. Karren practices state and federal criminal defense exclusively all over Southern California and diligently handles each of her cases with persistence, passion, and principles. She is an experienced and aggressive trial attorney and believes in thorough case preparation in order to provide the best possible defense for her clients.
Bottom line, there is no substitute for having a pro in the fight who knows how to use years of expertise to gain legal leverage. If you're facing federal or criminal charges in Orange County, Karren Kenney with Kenney Legal Defense is your best chance at avoiding imprisonment.
For more information, please visit: https://www.kenneylegaldefense.us/
Release ID: 88945069